Travel
What To Do In Jasper In Winter | 2022
[ad_1]
If you've ever dreamed of seeing a real-life winter wonderland, the alpine town of Jasper is for you. Aside from being one of the most beautiful places in Canada, there is so much to do here during wintertime.
From skiing to snowshoeing to ice climbing to stargazing, you'll have an unforgettable winter vacation in this part of Alberta.
You'll be spoiled with endless breathtaking views and will surely love the cozy, welcoming atmosphere in town and at the resort lodges.
So if you've been wondering what to do in Jasper in winter, read on. We'll discuss what each month offers and the top activities and sights during this time of year.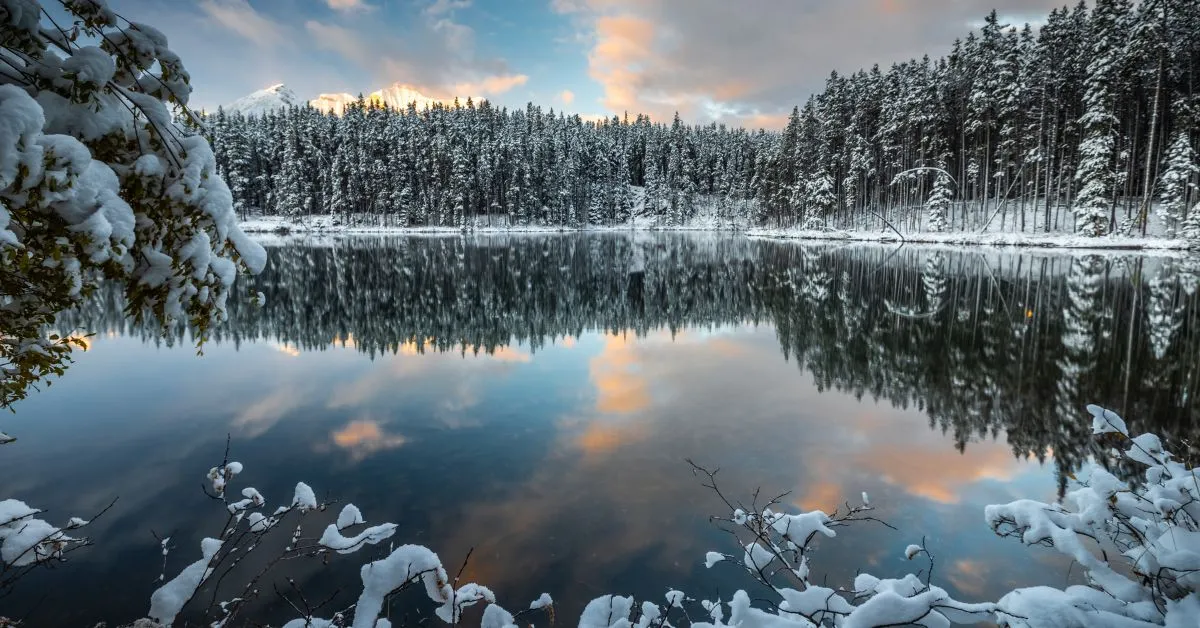 Visiting Jasper In Winter
While Jasper is undeniably a fantastic destination during the winter, each month differs. Here's what to expect when visiting in November, December, January, or February.
Jasper In November
November is a tranquil 'in-between' month in Jasper, as the ski season officially starts around the middle of the month. Thus, if you're planning to come in November, I recommend coming in the second half to ensure all the attractions and resorts are open for the season.
The weather can vary, getting colder towards the end of the month. Expect daytime highs of 0° and a nighttime average of -9°. Moreover, November can be pretty dark and dull, with only 73 hours of sunshine during the whole month.
Jasper In December
December in Jasper is noticeably busier than November, especially toward the end of the month when there is an influx of tourists for the holidays.
However, by December, the ski conditions are excellent, the resorts are in full swing, and the town is full of festivity, making the ambiance lively and cheery.
However, the weather is freezing, with temperatures well below zero, even during the day. The average daily temperature is -5°, while at night, it typically drops to around -14°. December is even darker than November, with just 56 sunshine hours.
Jasper In January
Christmas may be over, but Jasper is one Canadian town that remains lively in January, mainly due to the 2-week long festival known as "​​Jasper in January."
From the middle to the end of the month, you can join the street parties and check out the many shows, workshops, and live music around town. There is even a mini food and wine festival and brewery tours.
While the town is pretty busy, the ski resorts are not crowded in January, making it a good month for winter sports enthusiasts. Weatherwise, it's similar to December, with the same temperatures but slightly more sun.
Jasper In February
February is a very quiet month in Jasper, so another great time to head to the resorts or hike some snowshoe trails in peace.
There is not a great deal going on in town but if you're a beer drinker, check out Jasper Beer & Spirits Festival. The annual event occurs at Fairmont Jasper Park Lodge between the 11th and 13th. It features tastings, seminars, and a super bowl closing party.
February is still bitterly cold in Jasper, especially at night when it is typically around -12°. During the day, the temperatures creep towards 0° but often stay below freezing.
The good news is it's one of the driest months of the year, and the days are slowly getting longer, with around 98 hours of sunshine.
Things To Do In Jasper In Winter
Ready to experience the most memorable, fun-filled winter vacation of your life? Here are some top things you can do and see in Jasper during the winter.
Hit The Slopes
Of course, one of the most popular things to do in Jasper in winter is to go skiing. Marmot Basin is easily the best place for skiing and snowboarding, boasting 1,720 acres of skiable terrain, 7 lifts, and over 90 runs with multiple options for all levels.
At Marmot Basin, lessons are available for beginners. Those with some experience can explore the many runs with a mountain guide, who will also be sure to take you to the spots with the best views.
Marmot Basin is open from mid-November until early May. As the area gets abundant snowfall (around 400 cm), the skiing conditions are excellent all winter long.
Plus, as it's just a 20-minute drive from Jasper Town, Marmot Basin makes for an easy day trip. In addition, a shuttle runs from town to the resort, so you don't have to worry about driving and parking.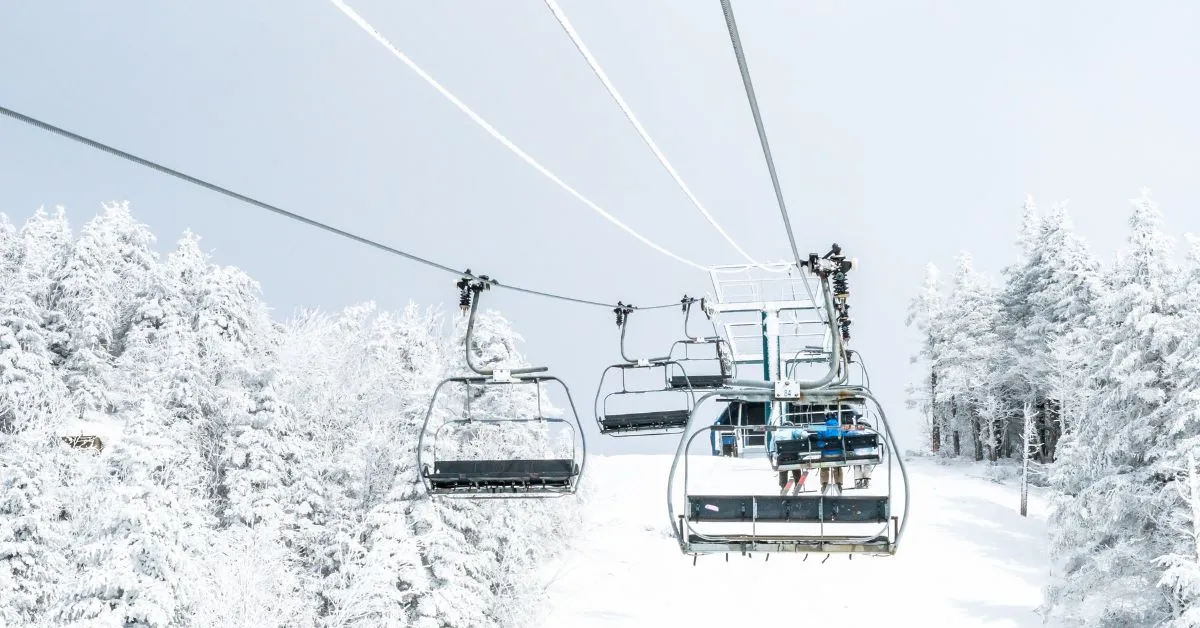 Explore The Majestic Maligne Canyon
The Maligne Canyon may be pretty during the summer. However, it is spectacular in the winter when it is frozen over. During this time of the year, you can explore frozen waterfalls, ice caves, and incredible ice formations on a guided ice walk.
What's so special about this canyon in the winter is that it is more accessible than in the summer. As the canyon floor is frozen, you can walk down and explore its usually inaccessible depths.
And at almost 200 feet in some places, Maligne Canyon is one of the most dramatic sights in the national park.
However, note that you'll need a tour guide to do the ice walk and safety equipment, including ​​crampons/ice cleats.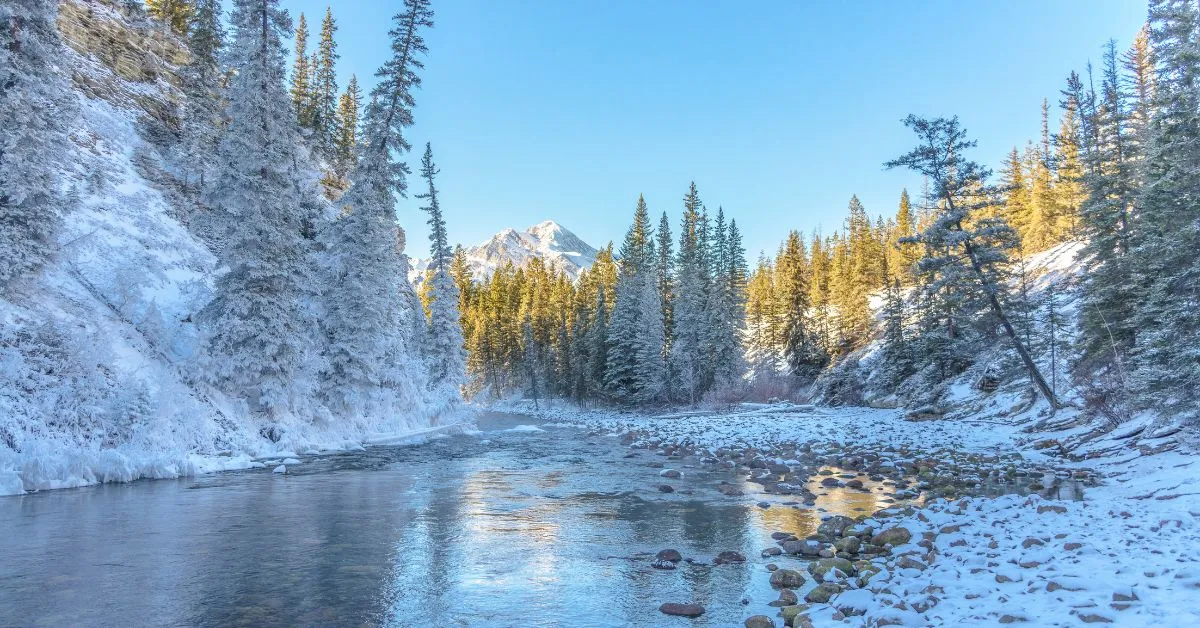 ---
---
Hike To A Waterfall
Wrap up warm and head to one of the beautiful Jasper National Park waterfalls that look mesmerizing during the winter. Athabasca Falls is among the most popular, located about 20 miles south of Jasper town.
The main hiking trail at Athabasca Falls is just 1km and mostly flat. There are also other short trails to get down to the lower falls, where fewer people venture.
Another must-see waterfall in Jasper is Sunwapta Falls, located 20 minutes south of Athabasca Falls. Therefore, it makes sense to visit both falls on the same day.
Like Athabasca Falls, there is a short, easy trail from the parking lot to the falls, with some additional trails dotted around.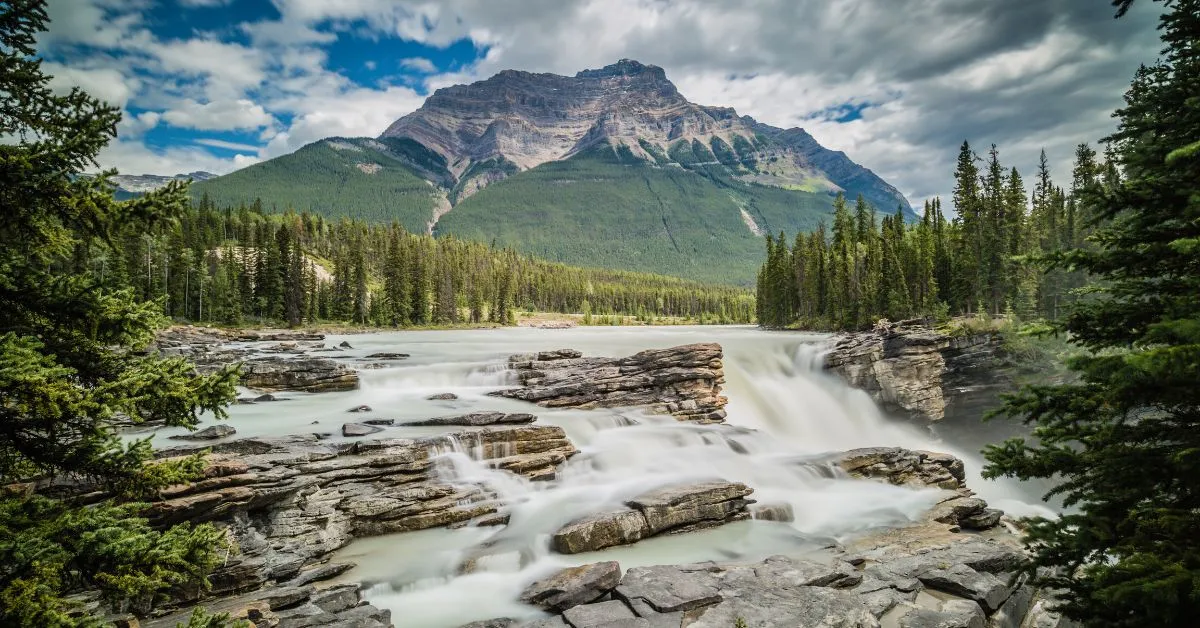 Head To Pyramid Lake
Pyramid Lake, located just north of Jasper town, is a must-visit on any winter Jasper trip. You can skate or snowshoe on the beautiful frozen lake. During the holiday period, you can even take a magical sleigh ride around it.
There is also a tiny island in the middle of the lake that you can assess via a bridge. I recommend coming here late afternoon as it's a beautiful spot to catch the sunset on a clear day.
You can then warm up with complimentary tea and hot chocolate at the lobby of the chalet-style Alpine resort or tuck into a lakeside dinner at The Pines Restaurant.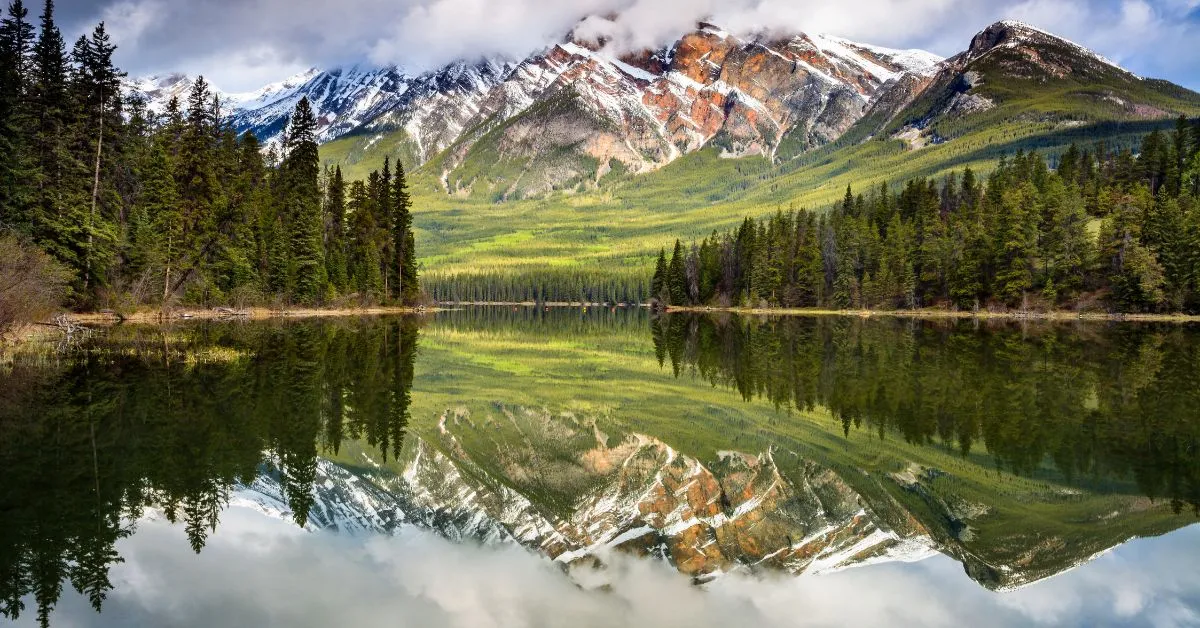 Go Stargazing At Jasper Planetarium
Jasper's rural location makes it an ideal spot for stargazing. While there are many fab spots to check out the night sky, the planetarium on the edge of town is great as you don't have to face the bitterly cold winds.
Jasper Planetarium also puts on guided telescope viewing opportunities – great for people like me who don't know what they are looking at!
Moreover, as the planetarium has the most powerful telescopes in the Rockies, you'll see the most incredible views of Jasper's dark skies while learning about the local constellations.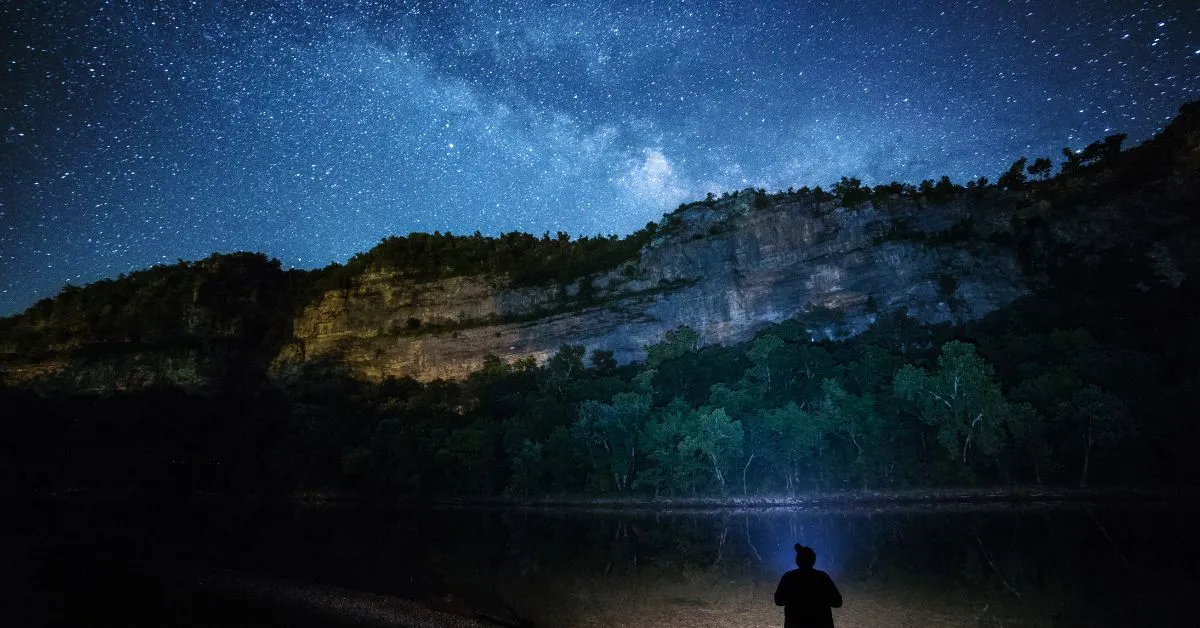 Drive The Icefields Parkway
The Icefields Parkway, which runs from Jasper to Banff, is rated as one of the best scenic drives worldwide by Condé Nast Traveller and National Geographic. This is because the scenery throughout the route is stunning, especially in the winter.
You'll see so much natural beauty from start to finish, from towering snow-capped mountains to frozen waterfalls to vast ice-covered lakes.
The 230-kilometer road takes around 3 hours to drive one way, but as there are many sights to stop and admire along the way, it can easily take one day.
Thus, if you want to make the return trip, either leave early in the morning to make it back by the evening or book accommodation in Banff and drive back the next day.
Despite being a long journey, it's well worth this road trip. Thus, consider extending your Jasper trip for a day or two to ensure you have time for this epic adventure.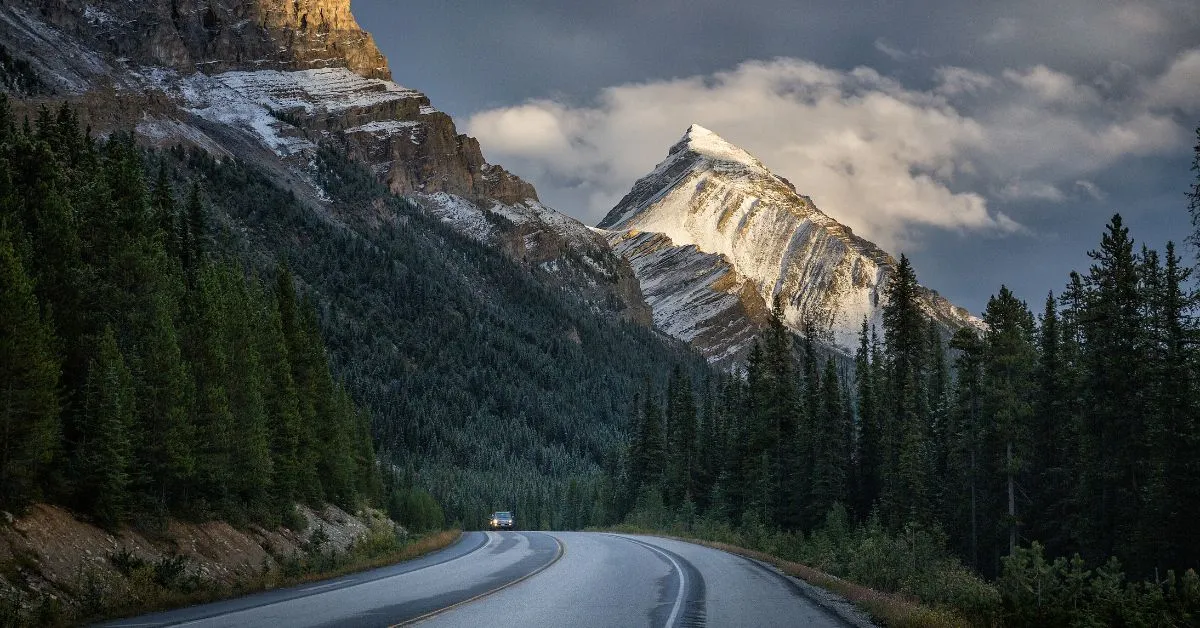 Indulge In A Spa Day
After all these outdoor activities, you'll likely want to relax and warm up in a cozy environment. Fairmont Spa at Jasper Park Lodge offers fantastic spa packages and a wide array of treatments, from massages to facials to body wraps.
Fairmont Spa also offers customized treatments to help you recover from a long day of skiing or snowshoeing. You'll also have access to the outdoor heated pool, Eucalyptus-infused steam room, and dry sauna when you visit.
I highly recommend the Jasper Romance Package if you're traveling with your partner. It includes a 2-night stay in a cozy cabin, $300 Credit at the spa, daily breakfast, and a special romantic dinner.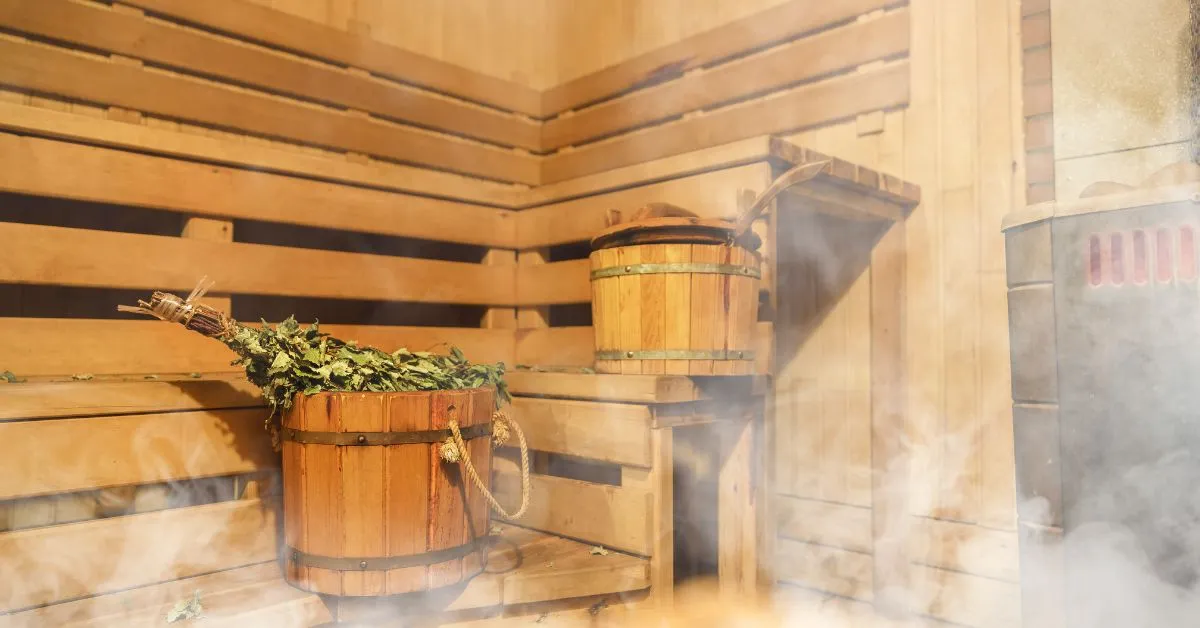 Final Thoughts On What To Do In Jasper In Winter
Jasper may be a small town, but thanks to the vast natural beauty of Jasper National Park, you can try many awesome winter activities here.
So, now you know what to do in Jasper in winter, decide what month is best for you and start planning an epic Canadian winter break.
Visiting Canada soon? Read one of the following guides:
[ad_2]
Source link