Travel
USA SIM Cards: Everything You Need To Know | 2022
[ad_1]
Planning on visiting the United States soon? Make sure to know what to expect when it comes to purchasing a USA SIM card. 
When visiting the USA, one of the first things you'll need to do is buy a sim card for your phone. This will allow you to make calls and use the internet while in the country.
PSSST. Your travel medical insurance can now cover COVID-19!
If you grab SafetyWing Nomad Insurance, it'll be covered just like other illnesses. I've been using it since 2019 and I can assure you it's the perfect solution for nomads like you and me.
There are several different providers to choose from, each with its own plans and pricing structures. In this guide, you'll find everything you need to know about buying a sim card in the USA.
We'll explain where to buy a SIM card in the United States in person and online.
Before you start reading this guide, you may be wondering if you actually need a SIM card in the USA. If you don't mind not having Internet, you'll likely find free Wifi in restaurants, shopping malls, and hotels.
That said, if you wish to drive a car around, call a Uber, and get access to the Internet at all times – you may want to get a SIM card for your travels in the US.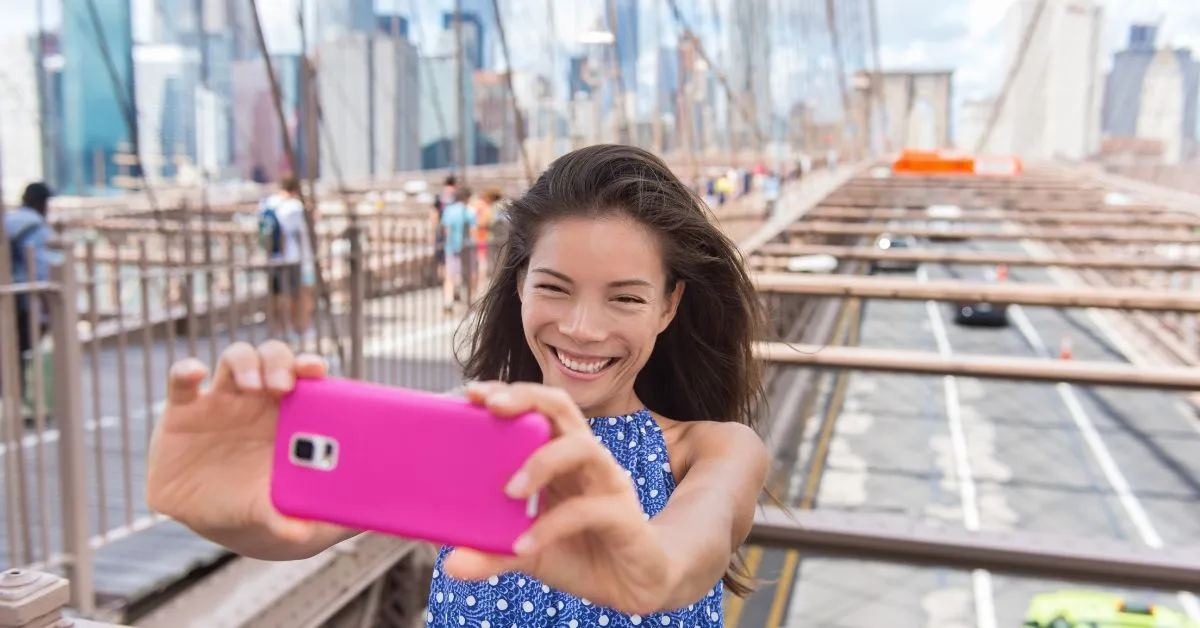 Best SIM Cards In The United States
The United States is a huge country and there are several mobile providers. The two biggest ones are T-Mobile and Verizon.
You'll find other popular networks such as AT&T, Google Fi, and more.
We recommend using a SIM card from T-Mobile or Verizon. Alternatively, you could get an eSIM for your travels in America. I'll get back to this later, so keep reading to learn more.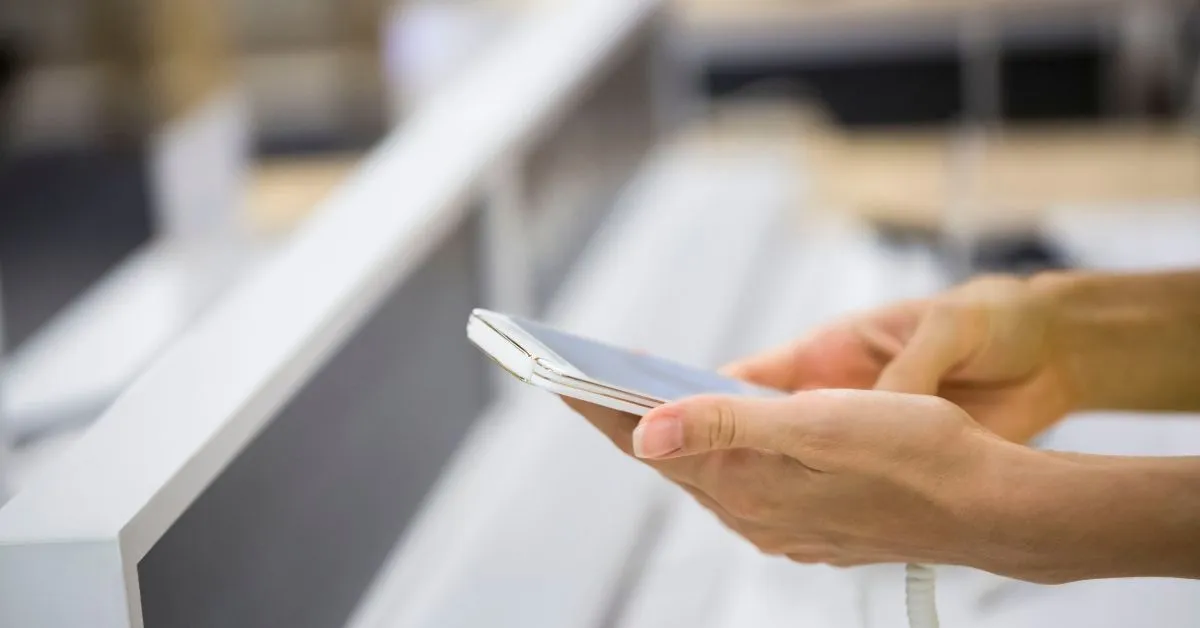 How To Buy A SIM Card In The United States
You can either buy a USA prepaid SIM card in person in some international airports, in mobile provider stores, in a convenience store, or on Amazon.
Usually, you can expect higher costs and low data offers at the airport, so we don't recommend buying a SIM card at the airport. That said, some airports don't sell SIM cards, so you could be disappointed if you need data fast.
I'd recommend buying a SIM card directly in the mobile provider store. Note, that you may need your passport in order to buy one. It's also important to note that SIM cards in the United States are not among the cheapest. Most providers offer long-term plans, and if you're only there for a few weeks, or months, it won't be worth it for you.
Alternatively, you can buy a US SIM card online on Amazon. You can get unlimited data for 30 days for about $45. You can see your options on Amazon. We'll cover more options to buy SIM cards online below.
If you're searching for a bigger data plan that is affordable, I'd recommend using an eSIM instead. (Skip to the eSIM card section to learn more about Airalo and Holafly.)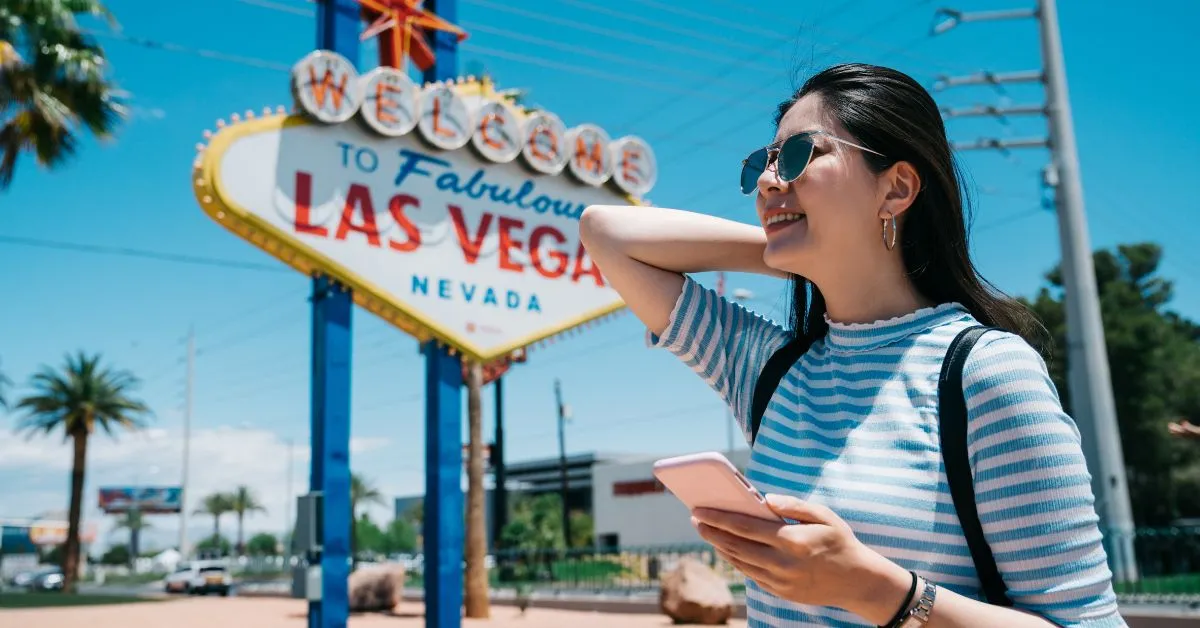 How To Buy A USA Prepaid SIM Card Online
If you wish to have your SIM card ready for your arrival, you could purchase it online on websites like Amazon.
For example, you could get a SIM card for North America like the North America TravSIM from T-Mobile.
This SIM card offers 50 GB to use in the United States, but also adds 5GB in Canada and Mexico. So, if you're planning on visiting Canada and Mexico too, it could be a great option for you.
The cost is around $45 and the card is valid for 30 days. Alternatively, you can get the T-Mobile prepaid card for the USA only.
Alternatively, you could buy an eSIM card for the USA. I believe it's one of the easiest options.
How To Buy An eSIM Card For USA
eSIM is a new concept allowing you to have a virtual SIM card inside your phone. If your mobile phone supports eSIM cards – it's definitely the best option to get data in the United States.
Curious? Learn more about eSIM for travelers.
I started using eSIM as soon as my mobile phone was supporting it. And I first tried it when visiting my family in Canada. To buy an eSIM, I use both Holafly and Airalo (depending on my destination). Both websites offer lots of eSIM cards around the world.
Here's an overview of the options available on Holafly:
Unlimited data, valid for 5 days for $19

Unlimited data, valid for 10 days for $34

Unlimited data, valid for 15 days for $47

Unlimited data, valid for 20 days for $54

Unlimited data, valid for 30 days for $64

Unlimited data, valid for 60 days for $84

Unlimited data, valid for 90 days for $99
You can get a 5% discount on your first purchase with my discount code: ABROKENBACKPACK
As you can see, the longer, the cheaper. If you're traveling for two or three months, you can snag a great deal with Holafly.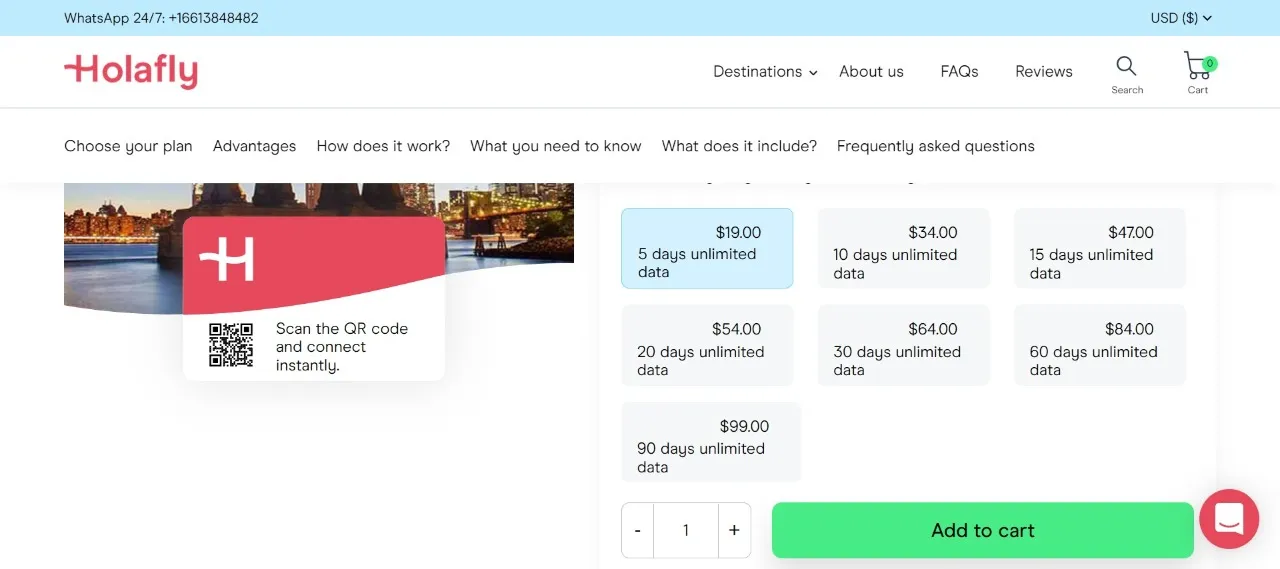 Here's an overview of the options available on Airalo:
1GB, valid for 7 days for $4.50
3 GB, valid for 30 days for $11
5 GB valid for 30 days for $16
10 GB, valid for 30 days for $26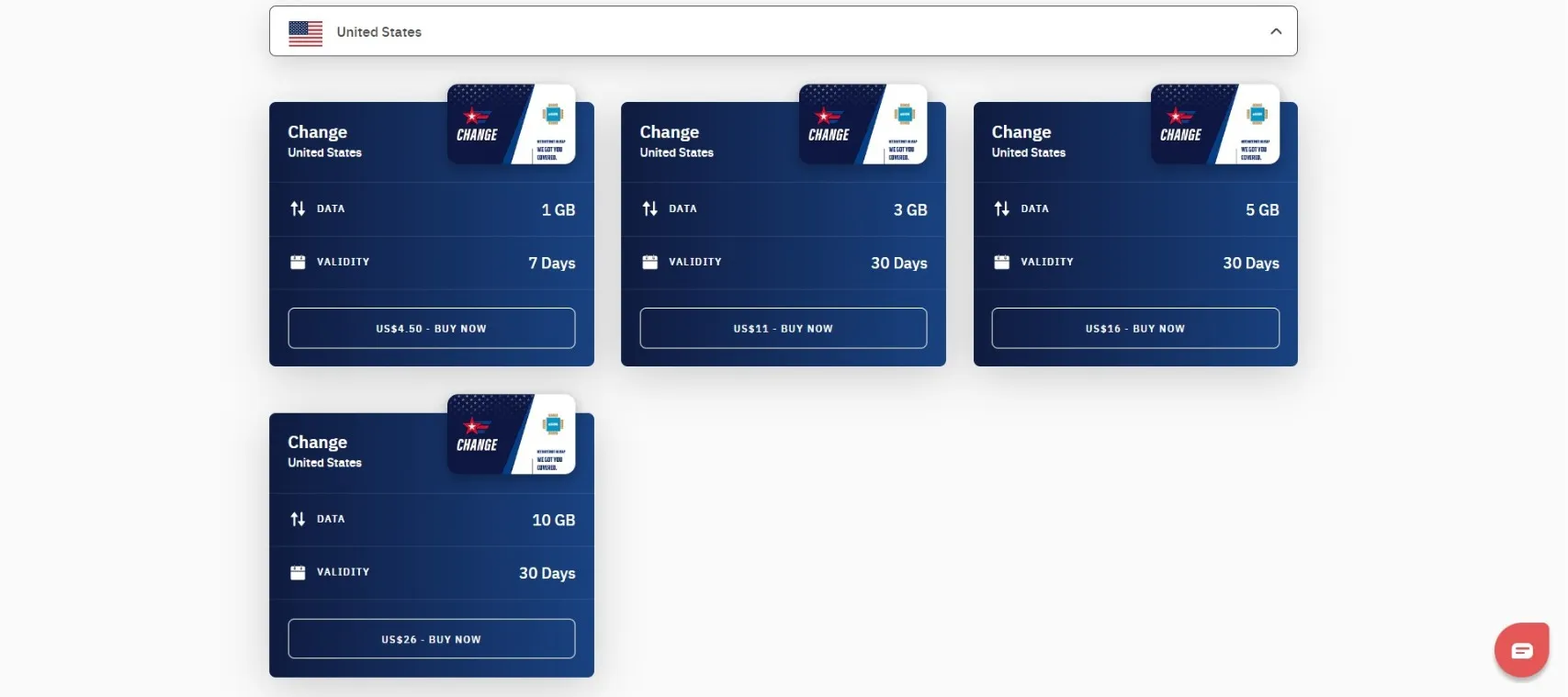 As you can see, these are the most affordable rates for SIM cards we've seen so far. An eSIM card also means you'll get data right away on your arrival which means it's very convenient.
Obviously, it also depends on your data needs. Do you only need a SIM card for emergencies? If yes, you probably don't need a big data plan.
Final Thoughts On SIM Cards In USA
I believe the United States has a lot to catch up on regarding SIM cards, and Data prepaid plans for travelers. In many countries, you can get a SIM card at more affordable rates, easily – but the United States makes it more complicated for travelers.
I believe the eSIM card is the most convenient way to get Data in North America so that you don't need to commit to an expensive plan or long-term.
Traveling to the United States soon? Read one of the following blog posts:
[ad_2]
Source link