Travel
The 6 Best Places To Live In Norway | 2022
[ad_1]
Wondering where the best places to live in Norway are? Keep reading!
If you're looking to relocate to a country with a strong economy, high standard of living, low crime rates, and friendly locals, Norway tops the list. The incredible scenery of mountains, lakes, and forests, abundant job opportunities, and high wages make the sometimes freezing winters worth it. 
Ready to travel again? Don't go without travel insurance.
I recommend SafetyWing Nomad Insurance. I've been using it since 2019 and I can assure you it's the perfect solution for nomads like you and me.
So where should you live in this Nordic country? From large, bustling cities to picturesque port towns to Arctic islands, here are the six best places to live in Norway.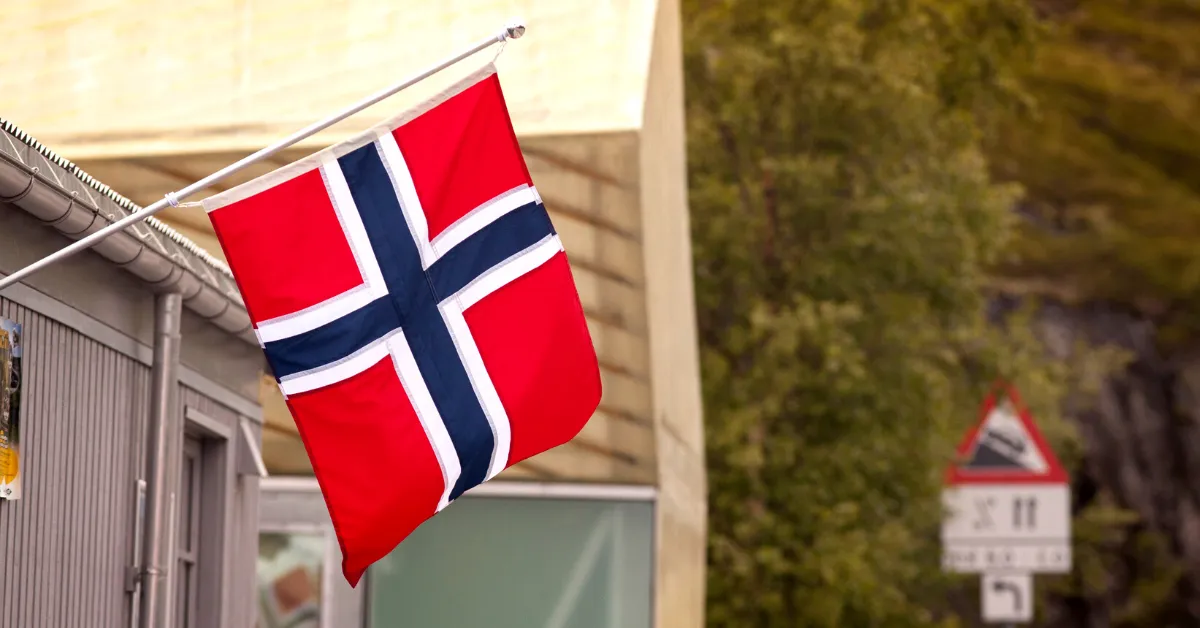 Oslo
Oslo is the country's capital, rating high in many areas such as healthcare, education, economy, and safety. It's the most popular place for new expats living and working in Norway as there are ample job opportunities, high wages, and a large established expat community. 
The sizable capital city has a population of around 600,000 and has a bustling, vibrant atmosphere, yet it is not overcrowded. Moreover, each district here has its own character. 
Oslo is an excellent place for outdoor sports lovers, thanks to the many leisure venues like Oslo Winter Park and the ski-jumping hill in Holmenkollen. The surrounding nature of mountains, forests, and lakes also creates plenty of hiking opportunities.
In addition, the city has the most prominent international airport, making it easy to travel to the rest of the country and other European countries.
Living in Oslo is not cheap by any means. On the contrary, it's one of the most expensive cities in Norway, but rental prices vary significantly between neighborhoods.
For example, renting a one-bedroom apartment in one of the inner districts like​ Frogner can cost over $1500, while you can find a place in the suburbs for slightly more than $1000.
Another downside of the capital city is its climate. Compared to some of the other best Norwegian cities and towns, the weather in Oslo can be very unpredictable and extreme.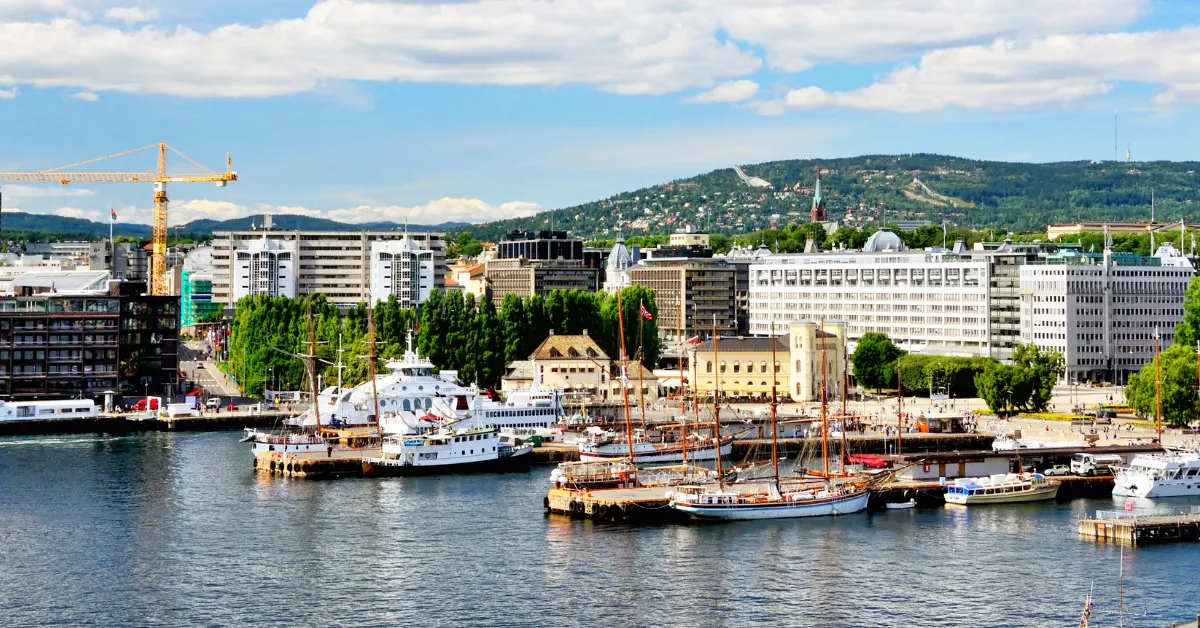 Bergen
The large city of Bergen on the west coast is one of the best places to live in Norway as it's a culture, art, and music hub with a picturesque mountainous backdrop. The city is famous for its many cultural venues, such as Grieg Hall, which is home to one of the world's oldest orchestras. 
As the second largest city in Norway, with a population of around 280,000, Bergan is culturally diverse and tolerant towards foreigners. Many locals speak basic English, and a decent amount of expats reside here. 
Bergen boasts meager crime rates and high-quality schools and universities; thus, it is easily one of the best cities in Norway for Expats with families. In addition, there are sufficient job opportunities, including in the maritime industry, healthcare, and education.
The climate in Bergen is one of the city's cons, though, as rain is frequent all year round, the winters can be freezing, and the summers super hot. However, when the weather is good, you'll have plenty of outdoor adventures, thanks to the city being surrounded by the incredible Norwegian fjord.
Consumer prices are similar to those in the capital city but renting is not as expensive here. Expect to pay between $800 to $1000 for a one-bedroom apartment or up to $1800 for a 3-bedroom house.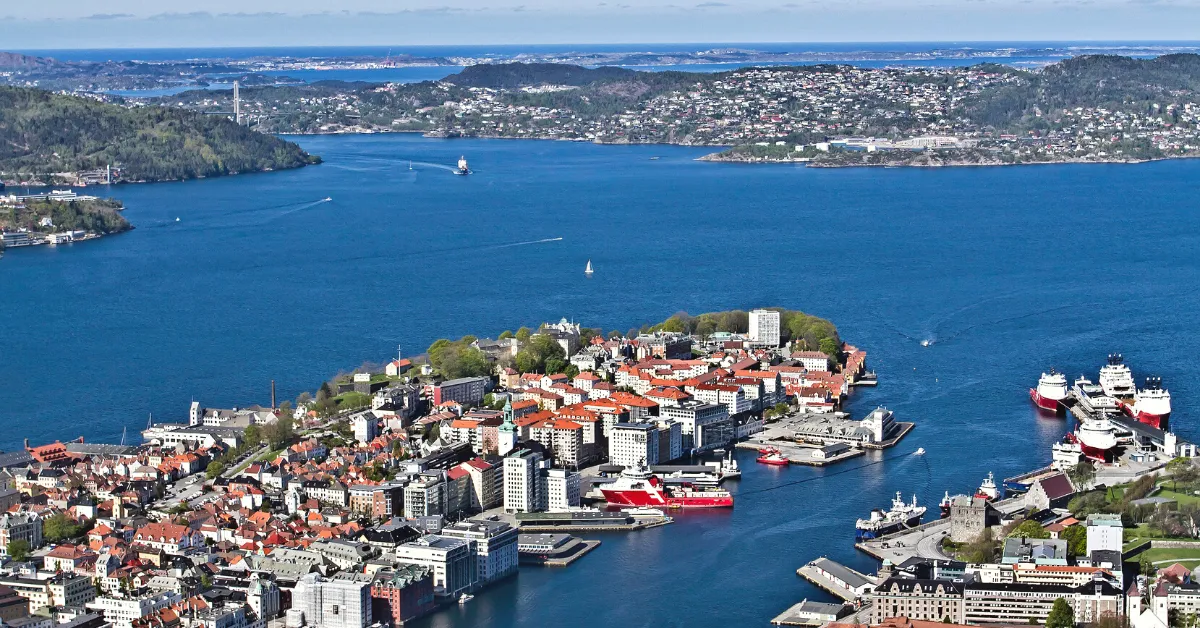 Arendal
Arendal is significantly smaller than the other best places to live in Norway but is highly desirable for foreigners for several reasons.
Located in Agder county in the south, this charming historic town has buildings that date back to the 17th century and a relaxed, slow pace of life. Thus, it is ideal for expats who prefer a simple, peaceful lifestyle in nature. 
One of Arendal's most desirable qualities is its stunning archipelago setting. Living here means you'll have tons of watersports on your doorstep and maritime national park access.
You'll also enjoy the fantastic air quality and low crime rates. However, despite being extremely beautiful and peaceful, there are a few downsides to Arendal.
First, as it is a small town, fewer job opportunities exist. Secondly, the cost of living is almost as high as the capital.
The nightlife may seem boring to younger expats who like to party, but the town is generally lively. This is especially true in the summer when Arendal hosts multiple music festivals.
Another plus is that most locals speak at least basic English and are very welcoming to foreigners.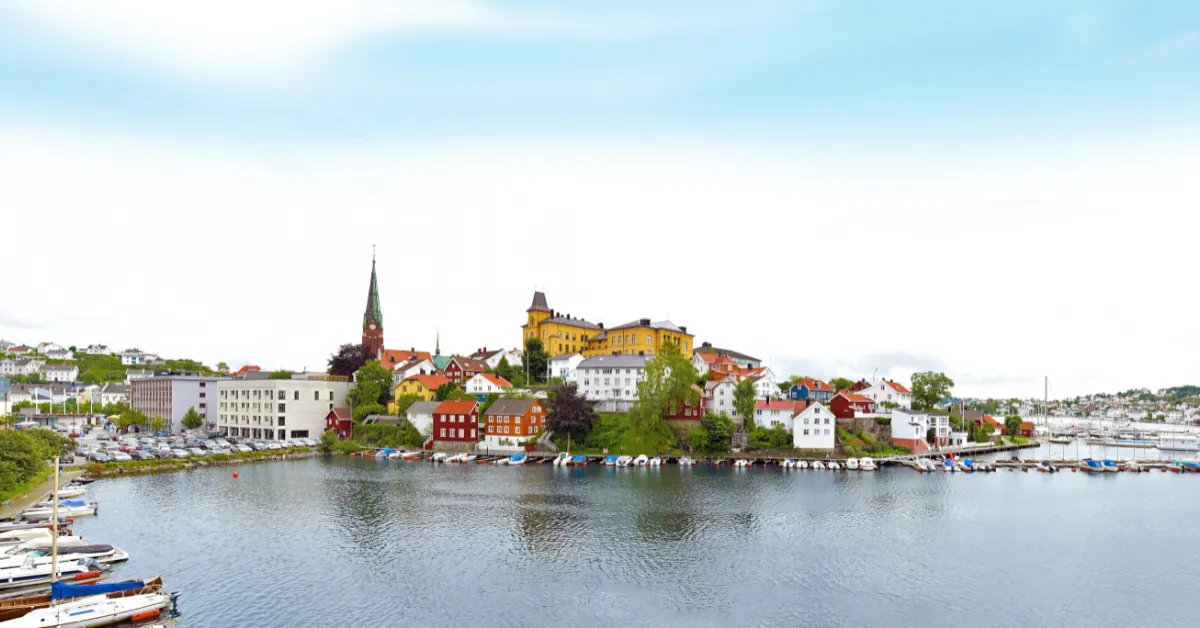 Alesund
Alesund is a port town on Norway's west coast with a population of about 47,000.
It is most known for its impressive seaport and Art Nouveau architecture. In recent years, it has become more popular with tourists and expats.
Jobs can be found in Alesund, but only in specific industries like engineering and manufacturing. However, because of the presence of the Norwegian Science and Technology University, jobs in education, tech, and research are available too.
One downside of this port town is that English is not as widely spoken as in other cities, so you'll be expected to learn the local language if you want to make friends. Still, as a democratic area, it is a very open and tolerant town.
The cost of living and rental prices are not cheap but lower than in the capital city. For example, a one-bedroom apartment costs around $1000, and larger houses are not much more.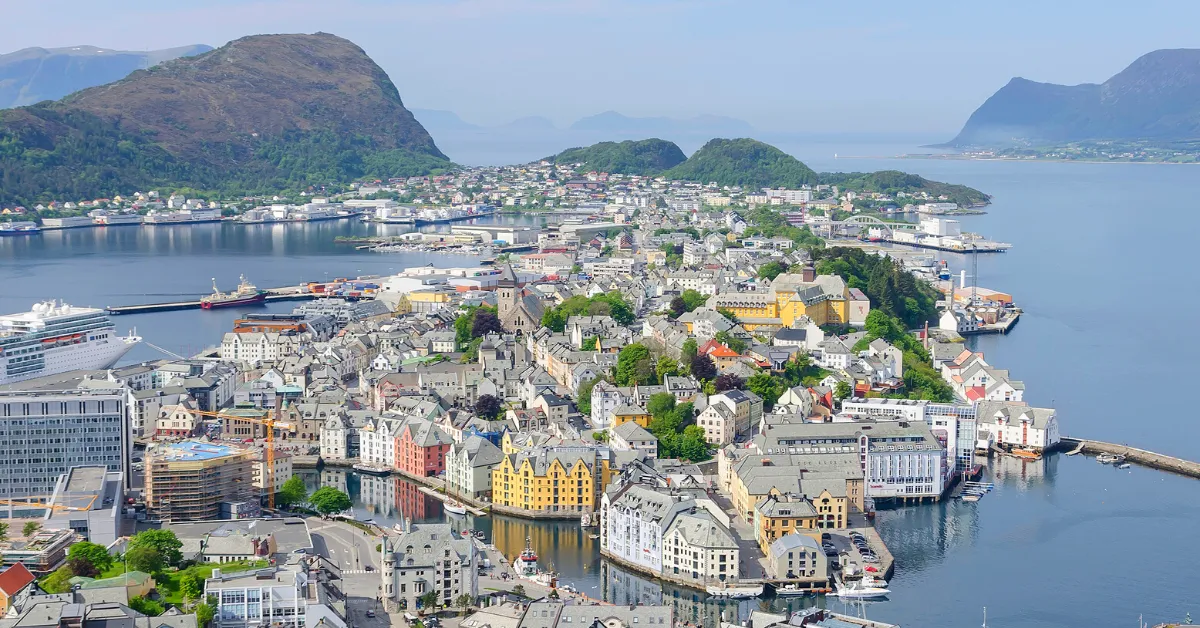 Trondheim
The large city of Trondheim in the north of the county is another of the best cities to live in Norway as it is safe and welcoming with a gorgeous historic center. The town has an immense sense of community, and the locals welcome foreigners with open arms.
Moreover, there are good employment opportunities, particularly in research, tech, education, and IT.
Trondheim is known as Norway's capital of knowledge because it is home to two of the most prominent technological universities on the Scandinavian peninsula. The city also has an efficient public transport system and a thriving jazz and music scene.
Another reason why many foreigners opt for Trondheim over Oslo is that the cost of living is significantly cheaper in this part of the country. For example, rental prices are around 30% lower than in the capital city, meaning you can get a one-bedroom apartment for less than $1000 here.
The winters in Trondheim can be milder than in other parts of the country. However, there are still extremities with the number of daylight hours between the winter and summer seasons.
However, the long, warm summer days are worth the wait as being located on the Trondheim Fjord. There is tons of nature to explore.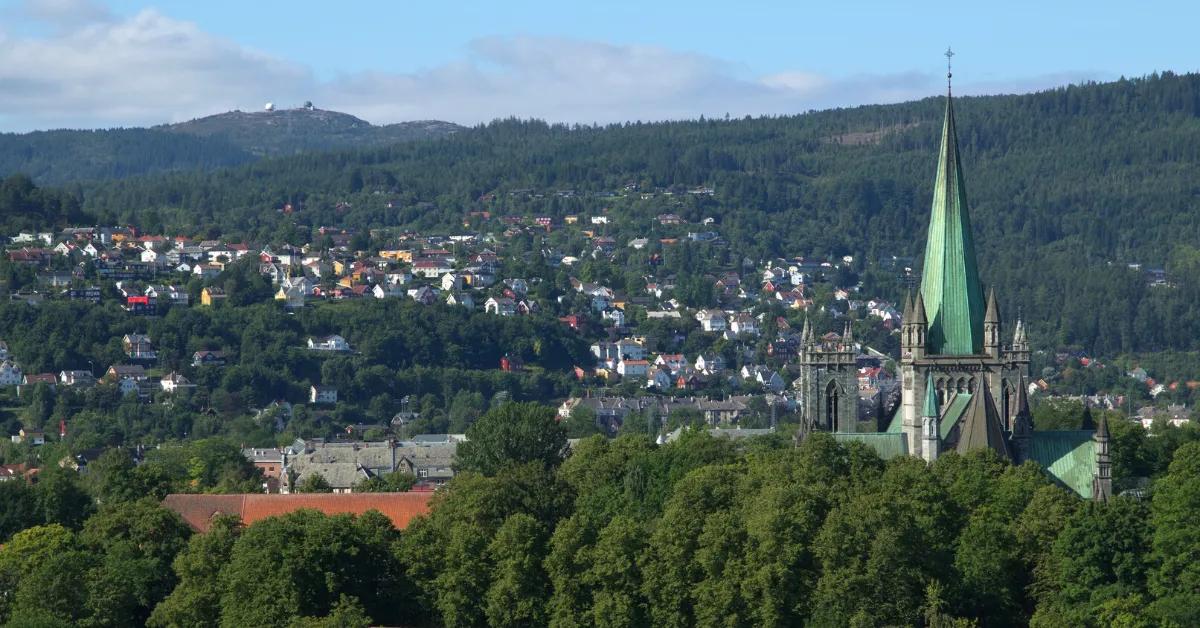 Tromso
Finally, Tromso, located in the far north, is not everyone's cup of tea. Still, it is an incredibly unique and beautiful part of Norway, giving consistent sightings of the Northern Lights.
In addition, it is home to some of the country's top educational institutes and has high-quality healthcare. 
Tromso is a cultural hub full of interesting arctic attractions like the Alpine Botanic Garden, The Arctic University Museum, and the Polaria aquarium.
It is also just 217 mi (350 km) north of the Arctic Circle, offering residents many extraordinary expeditions. 
Another interesting fact about Tromso is that it is home to some of the oldest wooden buildings in Northern Norway, including the country's only wooden cathedral, built in 1861. 
There are some downsides to Tromso, though. Firstly, its Arctic location means there are little to no daylight hours in the winter, and temperatures can drop extremely low.
In addition, the cost of living is pretty high, and it is relatively cut off from other parts of the country.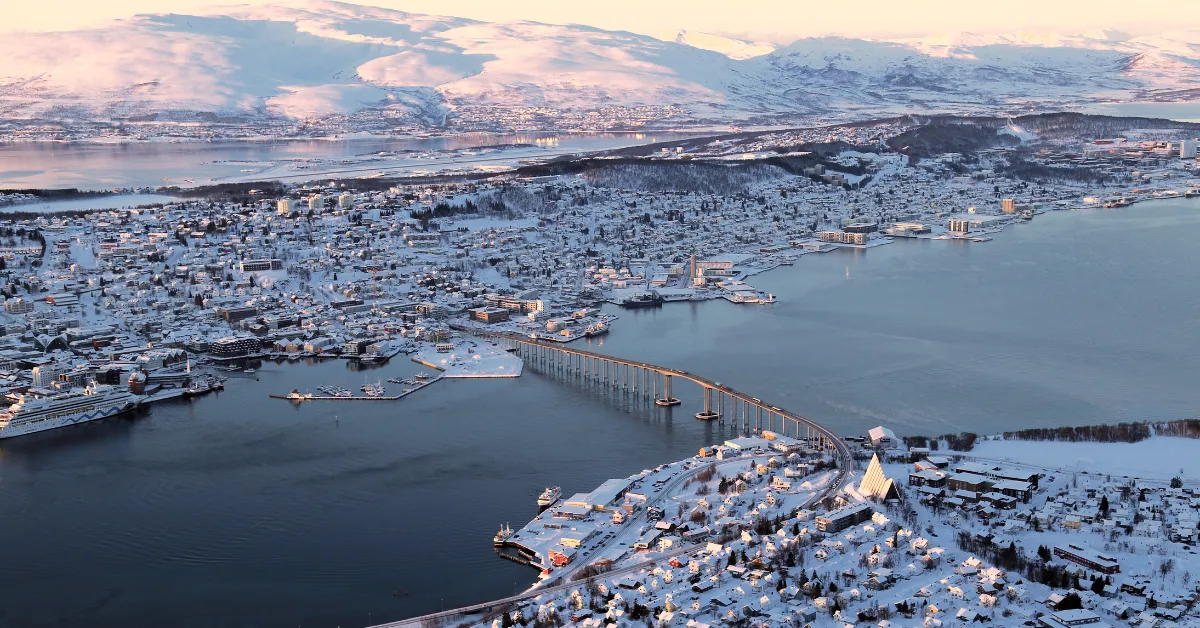 Final Thoughts On Best Places To Live In Norway
The beautiful landscapes, high levels of safety, welcoming and tolerant character, and outdoor adventures in Norway are just a few reasons why more and more expats are considering a move to this Nordic country. These six best places to live in Norway offer all these qualities along with their own unique charm.
Not sure if Norway is the right place for you? Read one of the following guides:
[ad_2]
Source link