Travel
The 5 Best Places To Live In Guatemala | 2022
[ad_1]
Wondering where the best places to live in Guatemala are? Read on to find out!
Because of its troubled history, Guatemala is one of the less-visited countries in Central America. However, there is a wonderful side to this ancient, nature-rich nation that a large expat community is currently experiencing.
Guatemala boasts vibrant cosmopolitan cities, culture-rich towns with beautiful architecture, and serene nature spots, including arguably, the most beautiful high mountain lake worldwide.
It also has low living costs, a pleasant climate, and easy access to the USA and other parts of Latin America.
Here are the five best places to live in Guatemala for expats and digital nomads.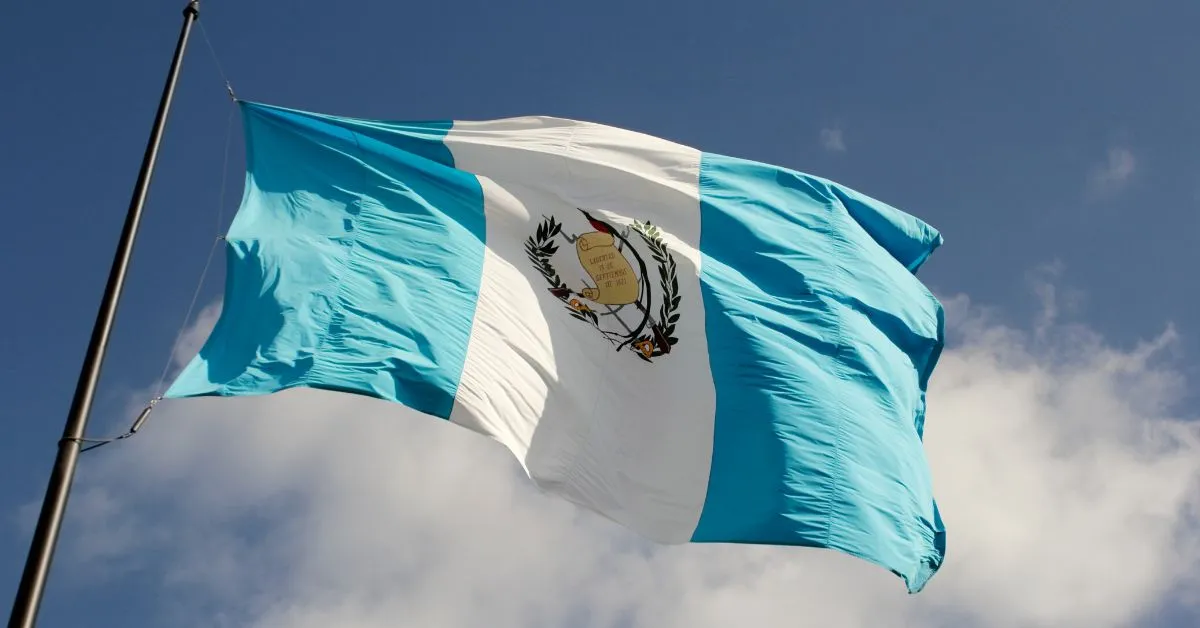 Antigua
For many reasons, Antigua has the largest foreign community and is one of the best cities in Guatemala.
At just a one-hour drive to the center of Guatemala City and the nation's largest airport, Antigua is convenient and a quieter alternative to the bustling capital city.
Although Antigua only has around 35,000 residents, there is plenty to do here, including a vast selection of restaurants from budget to gourmet.
What's more, as Antigua attracts tourists and weekend visitors from the capital, it has a lively vibe but does not feel too overcrowded.
Another reason why many expats, including those with families, choose Antigua over the other best Guatemalan cities is that it is one of the safest.
Moreover, because of the large foreign community, you'll find many events and meet-ups to connect with others and settle into your new Guatemalan life.
Antigua is also a beautiful city, with gorgeous Spanish colonial buildings and a volcanic backdrop. There are also many parks and other nature spots in and around the city. 
Like all parts of the country, most jobs for foreigners are in education and tourism. However, there may be a few managerial or tech positions. 
Rent prices are slightly lower here than in the capital city. For example, a one-bedroom apartment costs between $350 and $450.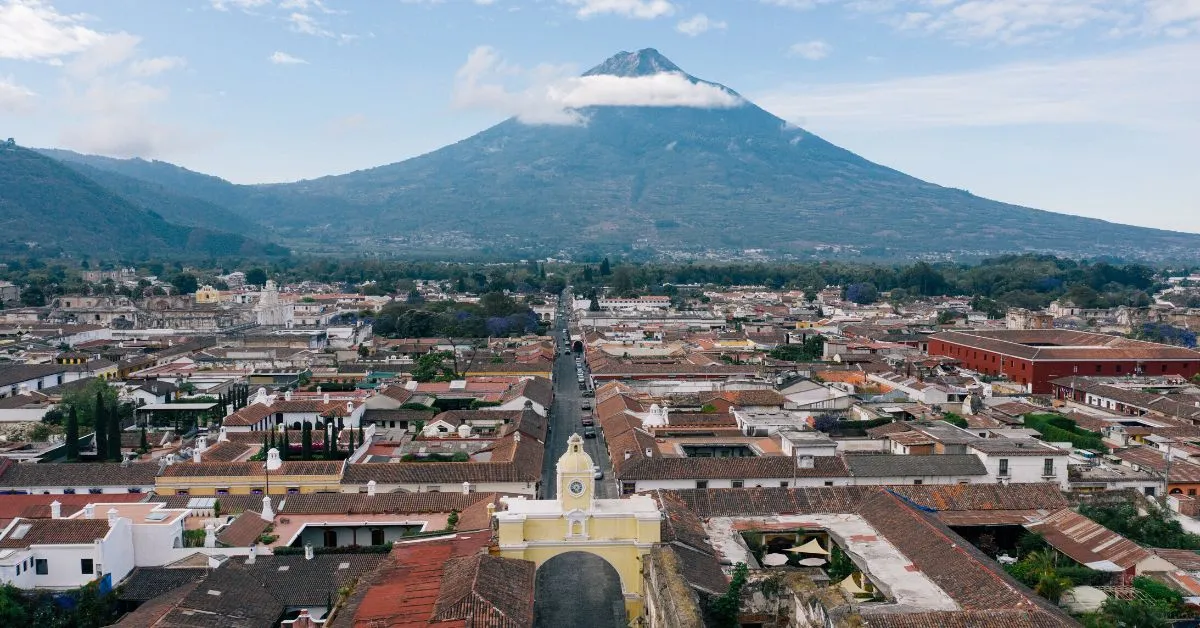 Guatemala City
The capital is one of the best cities to live in Guatemala if you want to work locally, be in the center of the action, or have fast, stable internet.
It is the economic and governmental hub of the nation, with a good balance between modern amenities and traditional culture.
There is a large foreign community living in the capital city, including many families, as there are plenty of international schools.
Guatemala City is also a top choice for those who want a base in Guatemala but frequently travel, as this is where the country's largest international airport is. 
Guatemala City is located in the south, amidst the heart of the Guatemala Mountains; thus, it has a reasonably unstable climate. There can be considerable rainfall from May to October, along with high humidity.
However, the temperature remains consistent at 22 to 25 °C (72 to 77 °F) all year round.
Like many capital cities, some areas are safer than others, but no districts are free from crime. Thus, regardless of where they live in Guatemala City, most expats choose to live in one of the gated communities with 24-hour security.
You can typically rent a one-bedroom apartment for $400 to $550 here or a 3-bedroom house for $700 to $1000. Because local salaries tend to be low, even for expats, many foreigners here work remotely full-time or on the side.
Two of the most significant downsides of living and working in Guatemala City are the heavy traffic congestion and the noise.
San Lucas and Santa Lucia are halfway between Guatemala City and Antigua.
They are a good option if you work in the capital but don't want to live right in the center of the action.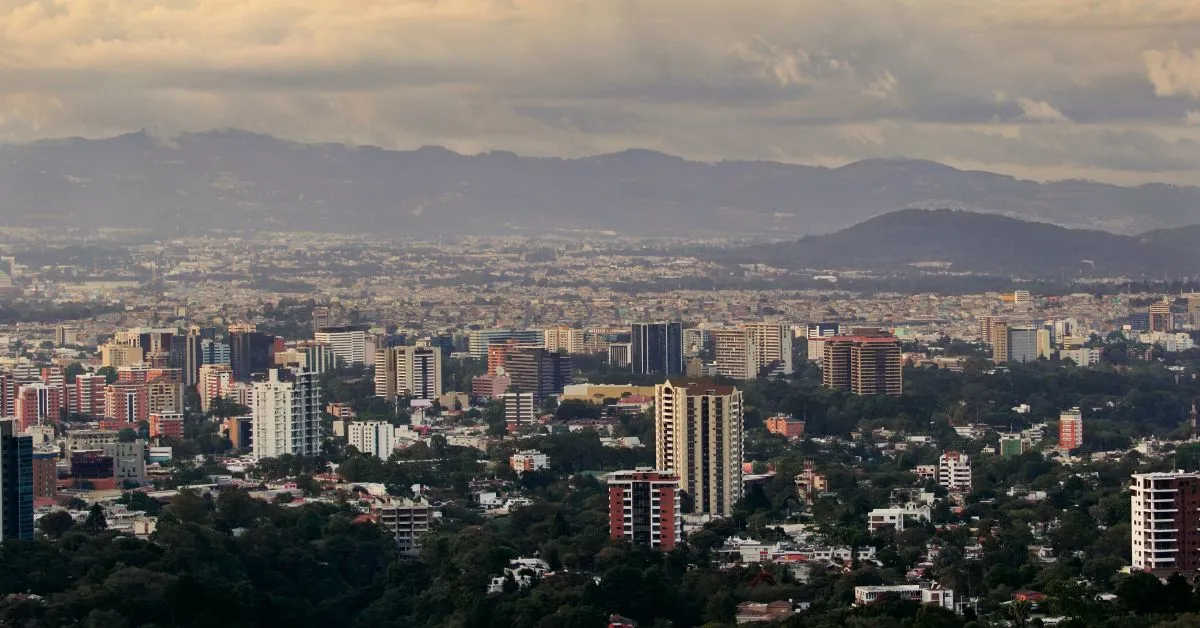 Panajachel
Panajachel is a town on the north shore of Lake Atitlan, surrounded by picturesque volcanoes and authentic Guatemalan villages. Thus, it is one of the best places to live in Guatemala if you want to soak up the country's culture and nature. 
Out of the entire Lake Atitlan region, Panajachel has the largest foreign community. What Panajachel has that the big cities lack is a strong community feeling.
Thus, immersing yourself in the local culture is easy if you speak Spanish.
There are very few jobs available for expats, besides teaching English. Thus, many foreigners living in this town and the rest of the lake are either digital nomads, remote workers, or retirees.
One big plus of choosing Panajachel over the bigger cities is that this area is generally safer, with lower crime rates.
The climate is idyllic, too; although there is a rainy season, the temperature remains the same throughout the year, and it never gets too humid.
Regarding housing, Panajachel has plenty of affordable apartments for between $400 and $500. However, larger houses are lacking in this area.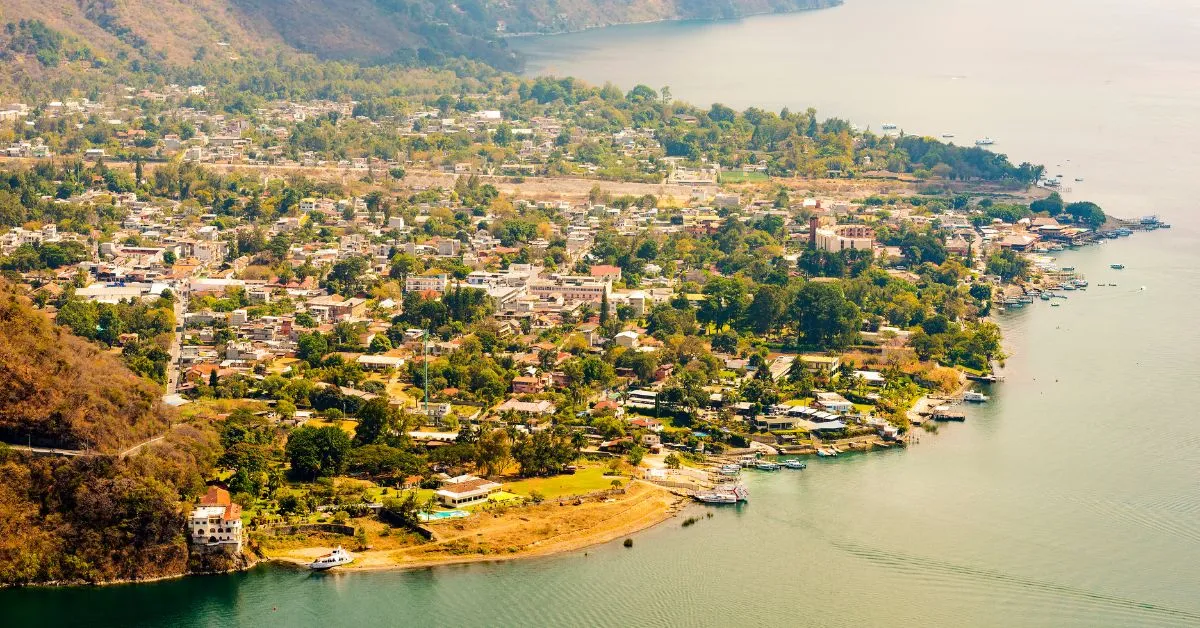 Other Lake Atitlan Towns
Aside from Panajachel, three other towns along the Lake Atitlan shore are popular with expats living and working in Guatemala. Santa Cruz La Laguna is close to Panajachel but has a more secluded feel.
Thus, it is ideal if you want to immerse yourself in nature but still be a short drive from all the main amenities. 
San Marcos La Laguna, on the northwest shore, is popular among expats into spirituality, the new age movement, and healing. So if you're an avid yoga, meditation, or reiki practitioner working remotely, you may find your tribe here.
This small town hosts many yoga and wellness retreats and is home to many lovely spas, massage shops, and yoga studios. There is also a permaculture farm and eco-friendly lakefront cottages available for rent. 
Lastly, San Pedro La Laguna on the western shore has the lowest rental costs in the region. Thus, this small town is ideal if you want to build your savings while living in a peaceful, natural paradise.
In addition, the village has everything you need, including numerous medical centers and a great selection of local and international cuisines.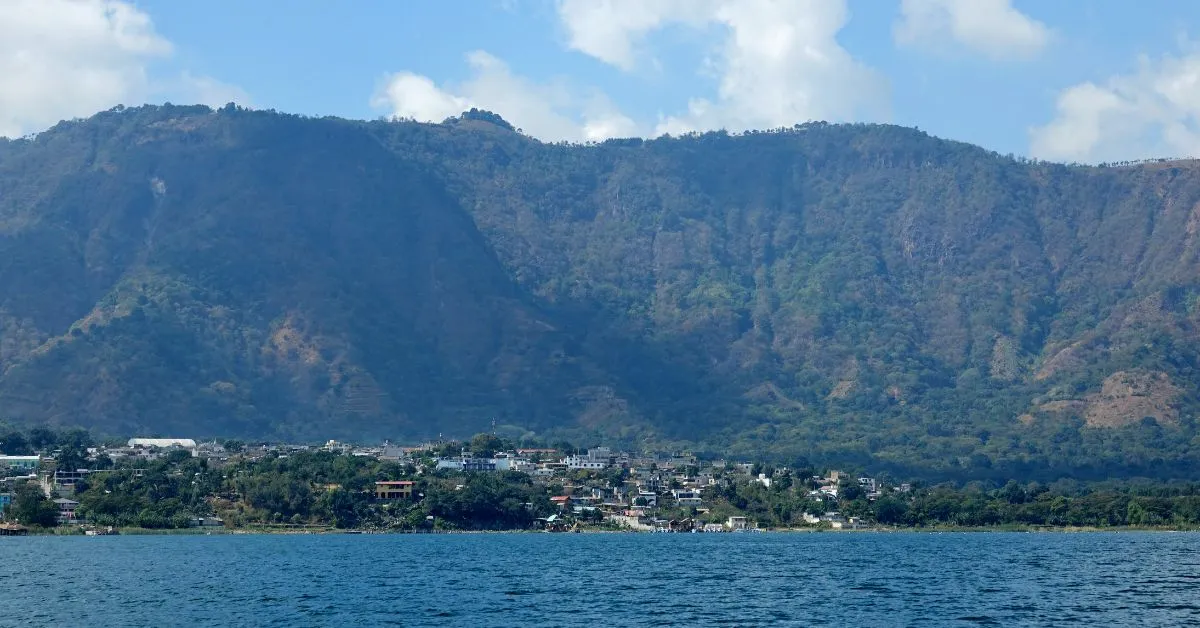 Quetzaltenango (Xela) 
Quetzaltenango city (also known as Xela) sits in the western highlands. Although it is not as popular among expats as the other best Guatemalan cities, it is still worth considering. 
Xela's geographic location means the climate is cooler and less humid, generally with warm days and cool nights. The mountain backdrop also offers spectacular views, and the city has many stunning neoclassical buildings.
One huge plus of Xela is that living costs are much lower than in Antigua and Guatemala City. For example, you can rent a one-bedroom apartment for as little as $150 or a 3-bedroom house for less than $400.
Other consumer costs like groceries and restaurant prices are also noticeably lower here. 
Xela is much less touristy than the other big cities, which means English is spoken less. However, it has a more authentic, local feel, is generally a safe city (especially during the day), and there is not too much traffic congestion.
Xela is far from the capital city but only a 2-hour drive from the northern shore of Lake Atitlan, making for some lovely weekend breaks.
However, note that if you need to fly internationally, you'll have to drive 4 hours to the capital or take a domestic flight from the small city airport first.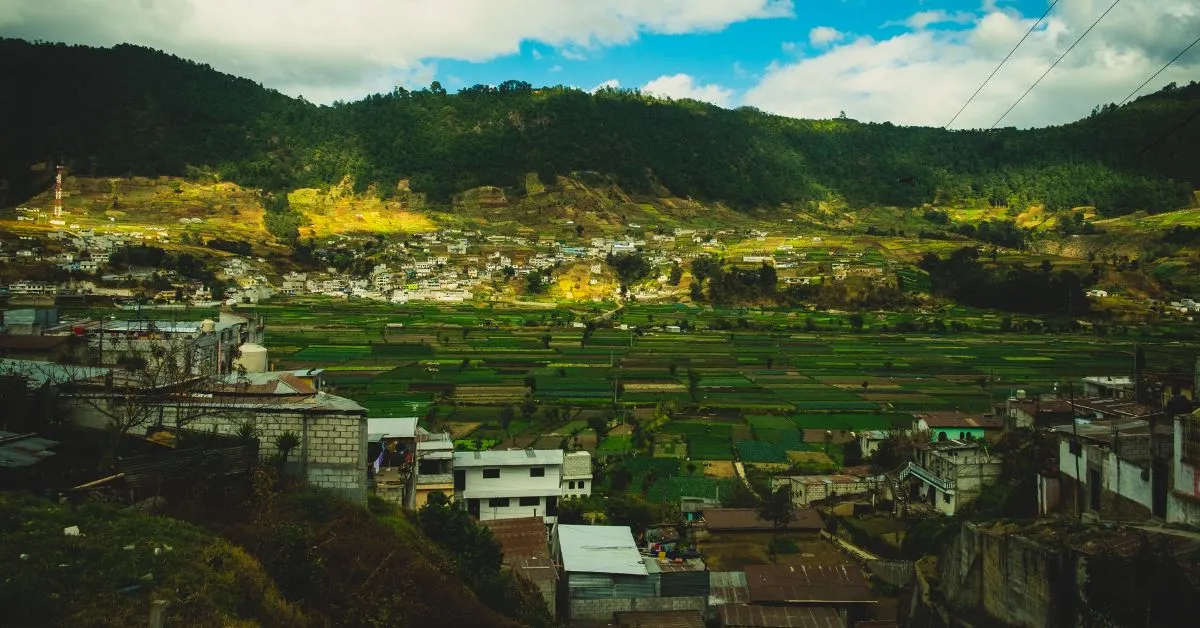 Final Thoughts On Best Places To Live In Guatemala
Guatemala certainly offers much natural beauty and low living costs. Still, it's important to remember that it is a developing country and is still recovering from a long civil war and other political issues. 
Most foreigners report a good quality of life in Guatemala and do not feel unsafe. However, knowing about the country's troubled history and speaking some Spanish is recommended when living in any of the best places to live in Guatemala.
Not sure if Guatemala is the right place for you? Read one of the following guides:
[ad_2]
Source link