Travel
The 5 Best Places To Live In Chile | 2022
[ad_1]
If you are thinking about moving to Chile you will want to learn where the best places to live in Chile are.
Chile is home to some of the coolest cities in South America, with a friendly and welcoming vibe, affordable living costs, and incredible nature. 
Ready to travel again? Don't go without travel insurance.
I recommend SafetyWing Nomad Insurance. I've been using it since 2019 and I can assure you it's the perfect solution for nomads like you and me.
The country's unique geography means it is 4,270 km (1,535 mi) long. As a result, the landscapes and the climate vary throughout the country.
Thus, Chilean towns and cities have different vibes and characters. Therefore, to help you navigate this diverse South American country, here are the five best places to live in Chile for digital nomads and expats.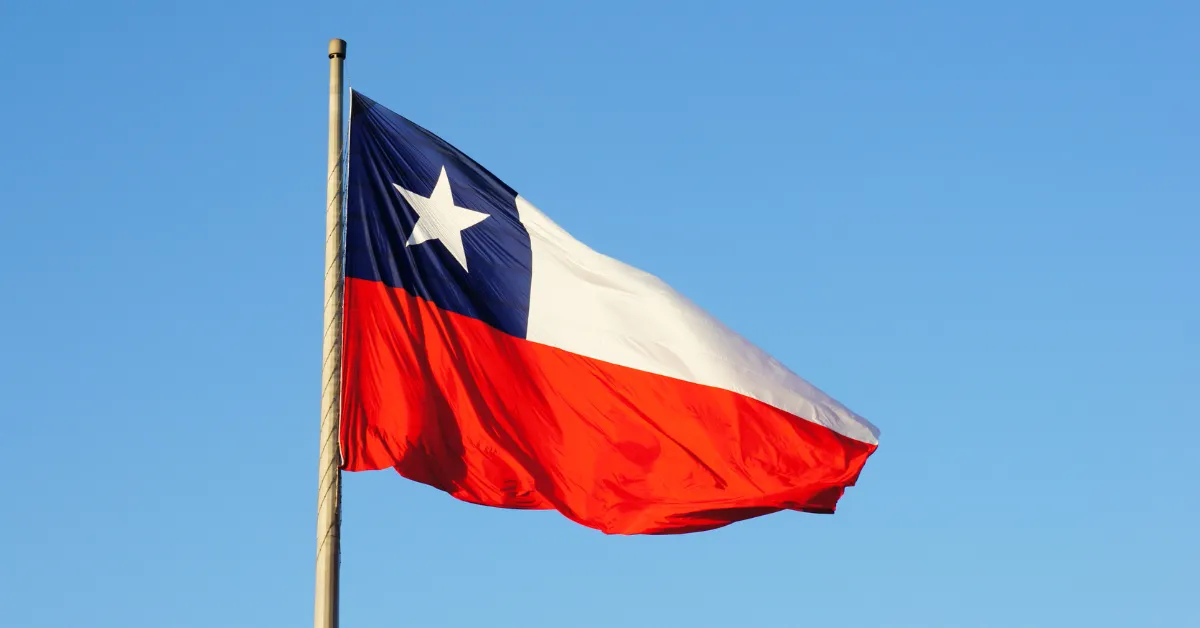 Santiago
Starting with the capital city, Santiago is a large metropolis with a pristine natural backdrop of the snow-capped Andes and the Chilean Coast Range. 
As the most famous place in the country, Santiago is naturally the first choice among first-time expats living and working in Chile, especially those who don't speak Spanish. There is a sizable foreign community, and more locals speak English here than in the lesser-known cities.
Santiago has everything you'll ever need, including large shopping malls, all types of cuisines, and great nightlife. It is also a cultural and creative hub, with many galleries, museums, co-working spaces, and regular events. 
Compared to the other best Chilean cities, Santiago is the most diverse and, thus, the most welcoming regarding different nationalities, religions, and races. What's more, despite being a large urban area, Santiago is generally safe.
But, of course, there are some areas you should avoid, and we recommend living in one of the large gated communities or a condo with 24-hour security. Now, the obvious downside to Santiago is how crowded it is.
Over 40% of the population resides here, so vehicle and foot traffic can be a problem. Also, due to the high population, air pollution is pretty bad. 
There are plenty of job and business opportunities for foreigners in various fields and you'll find many big multinational corporations here. Plus, some small Chilean companies and startups also hire expats. 
Thanks to the surrounding nature, you can escape the concrete jungle on the weekends and head to the mountains or the coast. 
Santiago is one of the most expensive parts of Chile. Even so, it is still very affordable compared to the USA or many parts of Europe.
For example, one-bedroom apartments are around $400 a month, and 3-bedroom houses are about $700.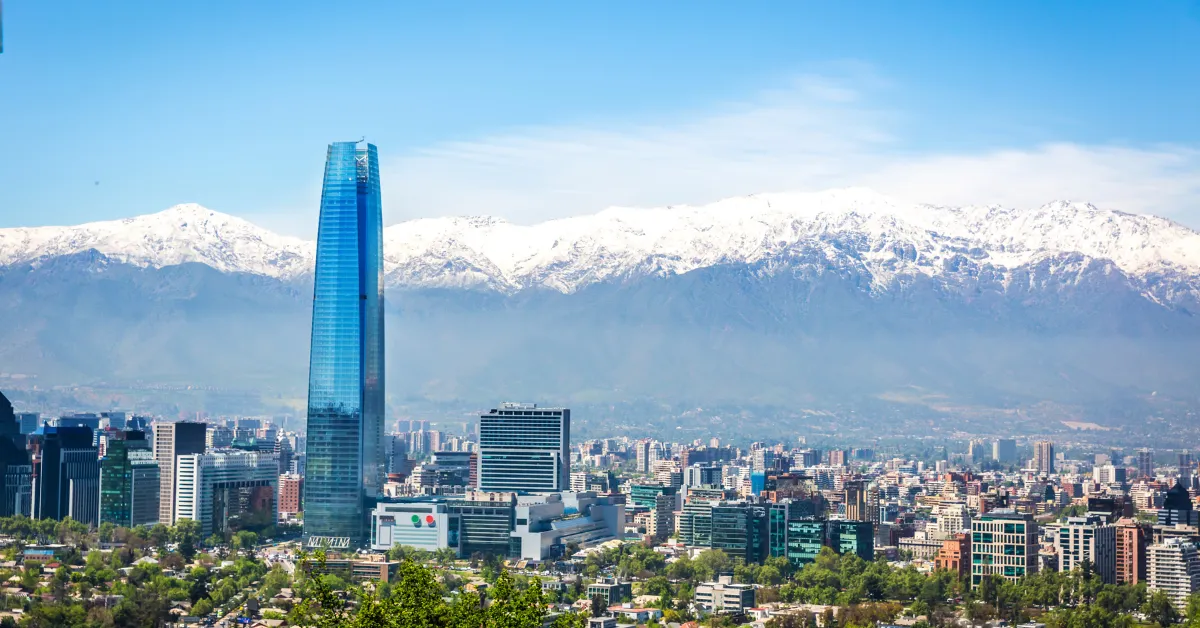 La Serena
For those who envision living by the beach, La Serena is one of the best cities to live in Chile for you. 
This bustling coastal town is the capital of the Coquimbo region. It boasts long stretches of sandy coastline, colonial and neo-colonial architecture, and the clearest sky in the southern hemisphere.
The weather is mild all year round, the pace of life is relaxed but not too slow, and the city is spacious, walkable, and bike-friendly. 
Living costs are a bit lower in La Serena than in Santiago. You can rent a one-bedroom apartment for around $300, and 3-bedroom houses cost between $450 and $600.
Many foreigners who have been living and working in Chile for a while move here from Santiago, seeking a less stressful lifestyle. However, it seems popular with the older crowd, so it may not be the best place for younger expats and digital nomads who want to meet people and party. 
Valle del Elqui is one of the most important sites in Chile, famed for its almost always clear skies, minimal humidity, and production of Syrah and Carmenere wines. It is about 90 minutes from La Serena; thus, the valley offers many splendid weekend getaways. 
Because of the high visibility, La Serena is a hub for astronomers. As a result, there are many opportunities in astronomy-related fields.
There are also jobs for foreigners in the tourism and education sectors, though you'll likely need to speak at least basic Spanish to live and work here.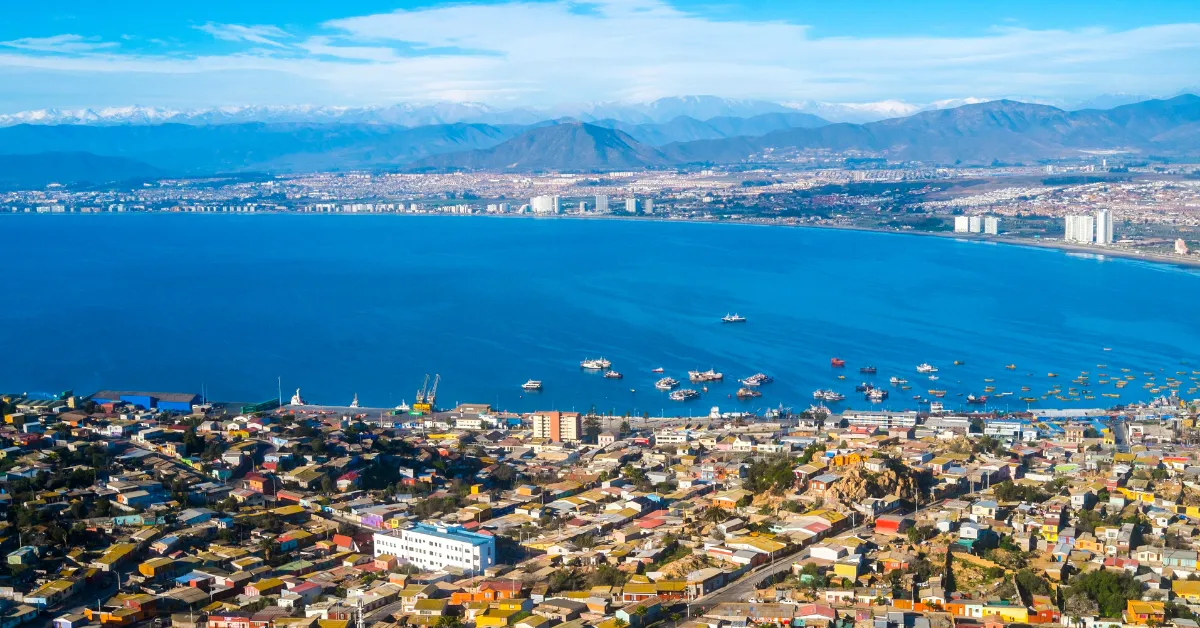 Vina Del Mar
Vina Del Mar is a coastal resort town located less than 2 hours north of Santiago.
It is also known as the "Garden City" because of how tidy, clean, and picture-perfect it always looks. It is one of the safer and quieter towns in the country and has a sizable expat community.
Vina Del Mar's beaches are beautiful and always have good vibes. You'll see groups of friends hanging out here on the weekends and having beach parties at night.
Thus, it's definitely one of the best cities in Chile for those who love beach culture.
Vina Del Mar is a great place for expats of all ages, as it is lively yet relaxed. There is a large retiree community and several universities, balancing out the population age range perfectly. 
The next-door town, Valparaíso, is one of Chile's busiest ports and is cheaper but not as safe as Vina.
Regarding jobs, tourism and trading are the two most prominent industries. Still, there are headquarters for Chilean and international companies, so other jobs are available. 
Renting in Vina Del Mar is slightly cheaper than in Santiago. One-bedroom apartments cost around $300 to $350, while 3-bedroom houses typically range from $450 to $600.
However, restaurant prices in the summer can be pretty high because of the influx of tourists.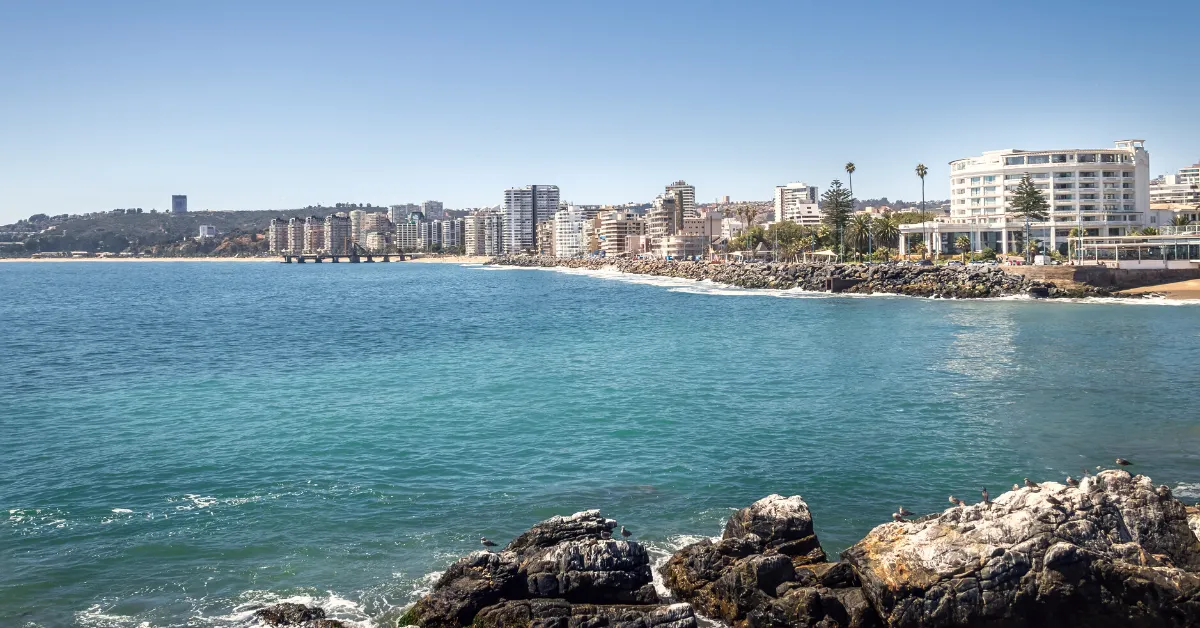 Pucon
Pucon is a picturesque town in the central Lake District and one of the best places to live in Chile for nature lovers and outdoor enthusiasts. Being surrounded by water, mountains, and greenery, you can enjoy many fun activities like kayaking, white water rafting, hiking, and horseback riding.
Aside from general outdoor sports, Pucon is also the adrenaline capital with several extreme adventure sports, like skydiving and volcano skiing. Don't worry, though; there are plenty of relaxing activities, such as spas and hot springs. 
Pucon has a large expat community with many groups and meet-ups, so it is a welcoming place where you can settle in quickly. It's an ideal place to live for digital nomads and remote workers who want to bring more fun and joy into their days. 
There are some jobs in town, but these are mainly in the tourism industry. So if you're a qualified ski or skydiving instructor, your skills will surely be welcomed here.
There is one downside to Pucon there. Due to the location, the region sees a lot of rainfall all year round, which can inconvenience your activity schedule.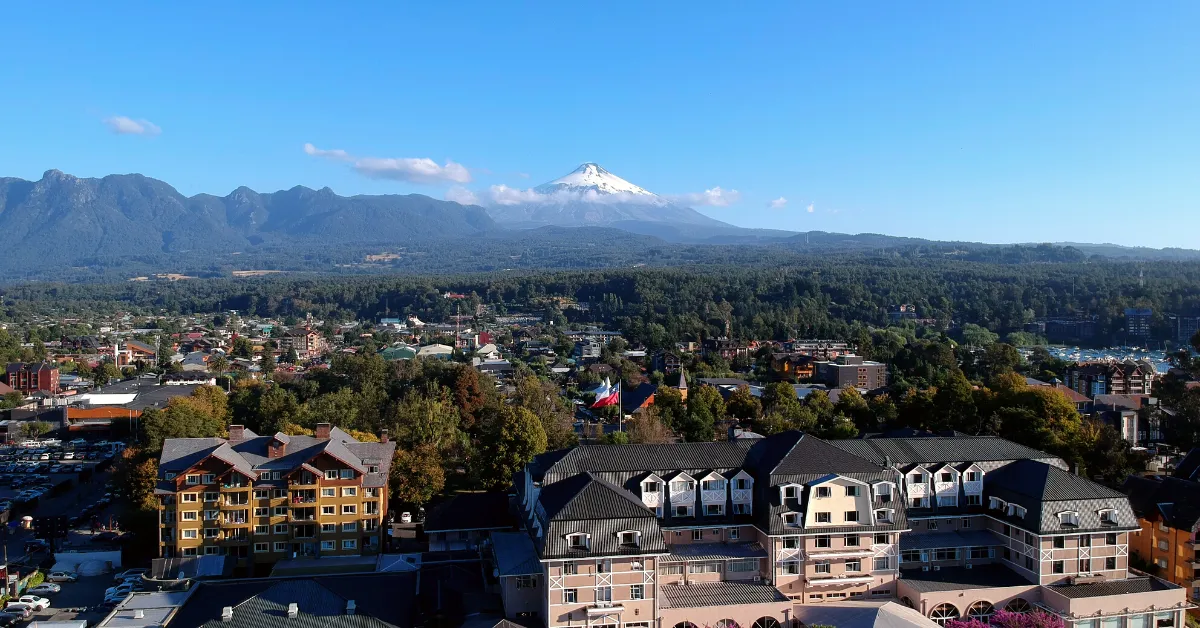 Antofagasta
Antofagasta is an ex-mining city, and today it is Chile's most prosperous city, featuring rows of skyscrapers sandwiched between the rugged coastline and the Atacama Desert. 
Because of its fast-growing economy, Antofagasta has recently undergone a transformation. Now it is becoming popular among digital nomads looking for new, undiscovered spots. 
Antofagasta is much less touristy than other Chilean coastal towns like Vina Del Mar. Moreover, the weather is excellent, and there the nightlife is thriving.
However, not all parts of the city are safe, as, despite its recent wealth, crime remains an issue here. Still, the areas close to the beach are generally safe, and most modern and luxury condos and communities have 24-hour security. 
The rent on these new developments is not as cheap as condos and apartments in some of the other best Chilean cities, though. In fact, rent prices are pretty much in line with the capital city.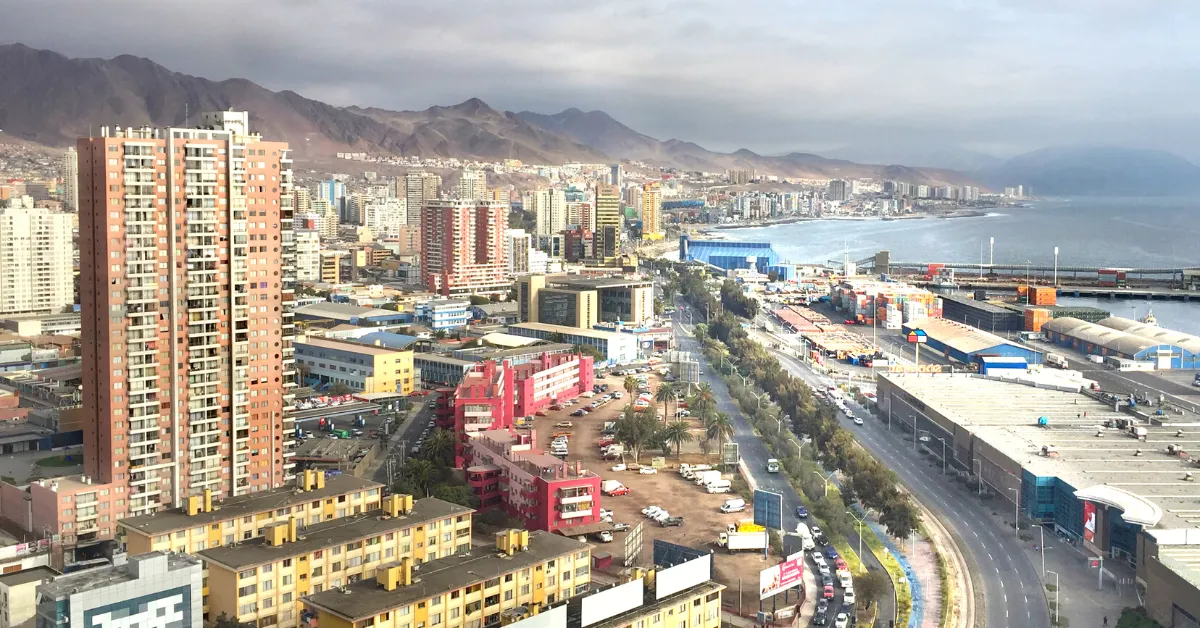 Final Thoughts On Best Places To Live In Chile
Whether you're a city-lover, beach bum, or adrenaline seeker, you'll find your ideal Chilean home on this list. These five best places to live in Chile offer fun, comfortable, and affordable living. 
As a final note, although Chile is generally safe, crime can still be an issue sometimes. Moreover, English is not widely spoken, so knowing some basic Spanish will go a long way here!
Not sure if Chile is the right place for you? Read one of the following guides:
[ad_2]
Source link