Travel
Luxury Travel To Ibiza | 2022
[ad_1]
One of the largest Spanish islands, Ibiza, attracts a huge number of tourists every year. This destination is known for its versatility, and so people from all walks of life can find something special for themselves here. Young students and friend groups love the island for its electric nightlife opportunities while families with children enjoy the affordable hotel options and beautiful sandy beaches. Today, however, we will focus on the luxury side of Ibiza – from lush accommodation options to the most exclusive restaurants, here's what you need to know.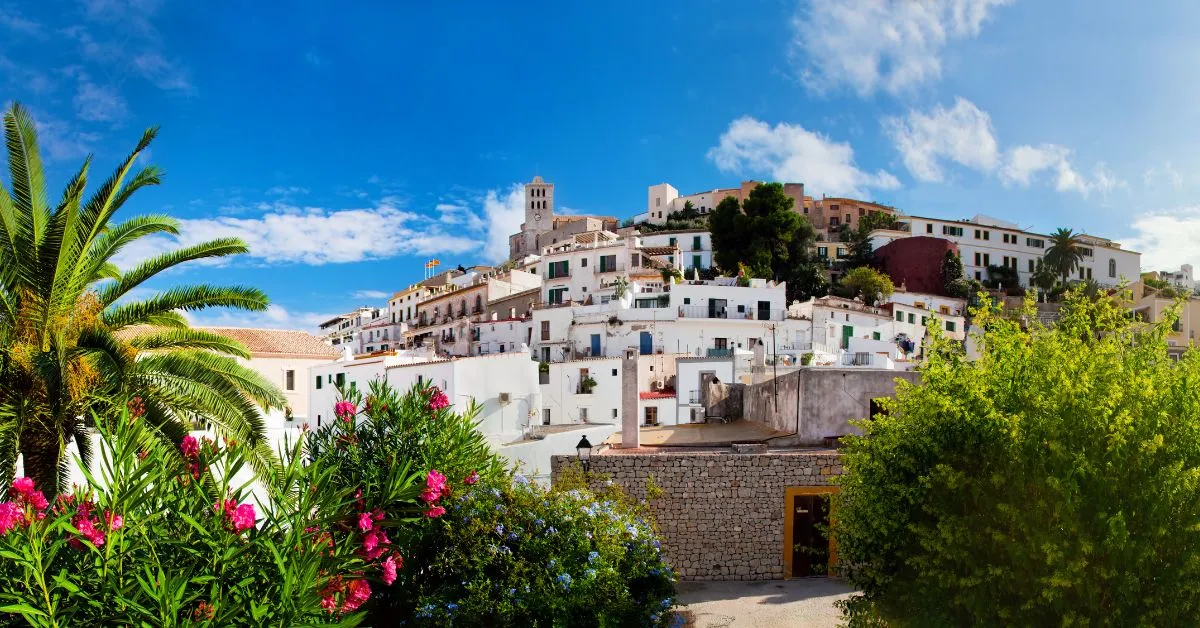 Best Luxury Villas In Ibiza
Hiring a villa for your holiday in Ibiza is by far the best option if you are seeking a highly deluxe experience. Booking one is super easy in the island too, especially with Eivillas, which immediately provides you dozens of options based on your personal preferences. You may book a villa in a quiet rural area with incredible mountain views or one that is closer to the buzz of the towns and the beach. 
The rentals can accommodate various numbers of people, from couples to large groups, so there are no worries about not enough or too much space. Additionally, almost all villas will come with beautiful gardens and swimming pools but, if you are looking for extra comfort other services can also be acquired too, such as a private chef cooking you delicious meals on request.
Exclusive Restaurants And Nightlife
Ibiza is home to lots of top quality fine dining restaurants, where you can try some of the most loved local dishes, world-famous meals and various mouth-watering food and drink tasting experiences. Currently, the most top rated restaurants in Ibiza are La Gaia by Oscar Molina, Etxeko Ibiza and Es Tragon. All three have achieved Michelin stars for their fantastic service, luxurious design and atmosphere as well as the most unique and delicious menus. However, there are plenty of others to choose from, including beach bars, seafood restaurants and other exclusive cafes.
When it comes to luxury nightlife opportunities, Ibiza doesn't disappoint either. The island is home to some of the best clubbing venues which often welcome celebrities for a great night out dancing and meeting new people. Amnesia, Privilege Ibiza, Hi Ibiza and Pacha are only a few to mention.. You may also acquire a VIP clubbing package, which will provide you a much more private and exclusive seating, with a lush welcome drink as you arrive. 
Other Luxury Activities
If soaking up the sun and enjoying amazing local foods gets a bit boring, there are hundreds of activities you can get up to in Ibiza.. First of all, you will find some well-known designer brand stores in the main towns of the island in addition to lots of elegant local boutiques for some luxurious retail therapy experience. Additionally, consider treating yourself with a relaxing spa experience. There are lots of facilities available which will offer several treatments or, if that's not your thing, you can also book a private massage in the comfort of your villa. Lastly, for a more adventurous day out, many visitors enjoy hiring a private boat and exploring the island from the coast!
Final Thoughts
If you are someone who likes their holidays as luxurious and exclusive as possible, Ibiza is your place to be. This island makes it incredibly easy to enjoy a bit of extravagance with plenty of accommodation, nightlife, eating out and activity options that were all designed to provide you with the most relaxing and unforgettable holiday of your life.
[ad_2]
Source link