Travel
Is Pompeii Worth Visiting? | 2022
[ad_1]
Even if you are not a history buff, you've probably heard of the doomed city of Pompeii. But, history aside, if you are traveling to this Italian region, you've probably asked yourself: is Pompeii worth visiting? 
Let's begin with Mount Vesuvius, one of the most dangerous volcanoes in the world and one of the most active volcanoes in Europe. Before the 79 AD eruption, the people of Pompeii had no idea that they lived near an active volcano as it hadn't erupted for over one thousand years.
PSSST. Your travel medical insurance can now cover COVID-19!
If you grab SafetyWing Nomad Insurance, it'll be covered just like other illnesses. I've been using it since 2019 and I can assure you it's the perfect solution for nomads like you and me.
On August 24, 79 AD—or in mid-October, depending on who you ask—one of the deadliest eruptions in European history began.
Vesuvius showered the neighboring towns with volcanic debris, followed by clouds of hot gasses, killing the citizens of Pompeii and Herculaneum and destroying these towns in a matter of days. 
Today Pompeii is one of the most well-preserved archeological sites in the world. It provides a complete picture of what life was like back then—it's like walking back in time. 
So is Pompeii worth visiting, and should you include it in your Italy travel itinerary? Let's look at both the pros and cons of visiting Pompeii.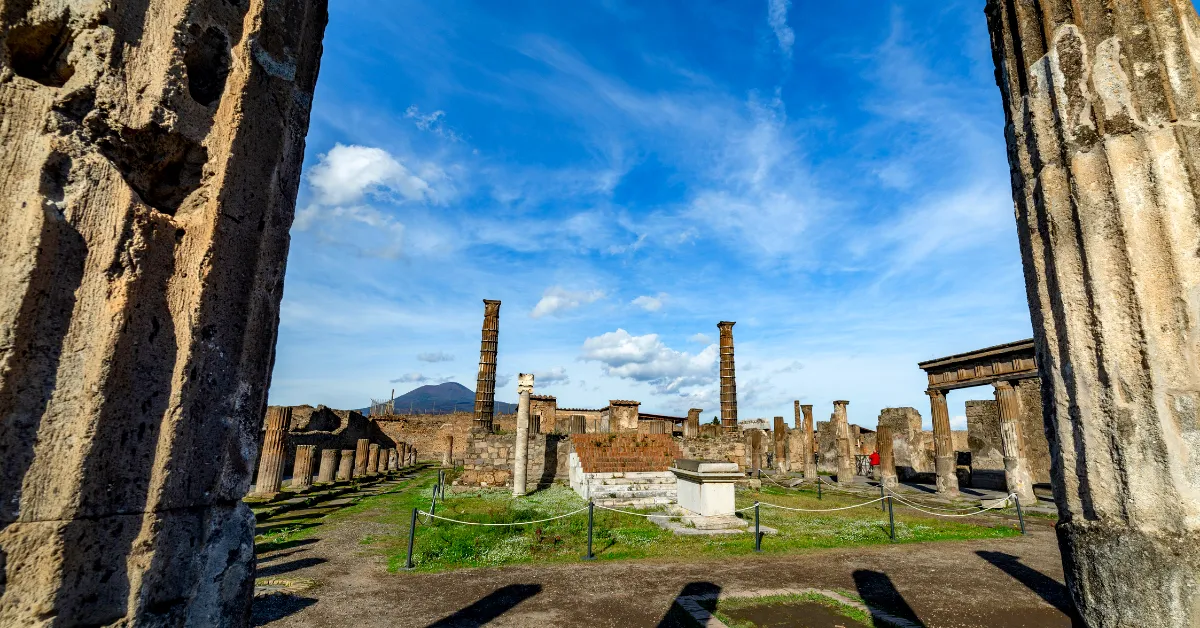 Reasons To Visit Pompeii: The Pros
The Ancient Romans and Greeks believed that Mount Vesuvius was sacred to the demigod and hero Hercules/Heracles. The town Herculaneum, built at the mountain's base, was also named after him.
One of the biggest draws to visiting the city of Pompeii is the fact that it has been impeccably preserved due to the 79 AD volcanic eruption. It is a site that provides an inside look at the ordinary life of people living in the ancient world. 
Remnants of their lives allow us to understand how they lived their economic, religious, social, and political lives—a perfect look at who they were. 
A Glimpse Into The Past
If you are coming to Pompeii, it's best to do some reading beforehand to understand the history and plan out what you want to see once you arrive. Pompeii is huge, and you probably won't be able to see everything, especially if you are on a guided 2-3 hour tour. 
Pompeii is unique because it gives travelers a glimpse into the past of the everyday lives of an ancient civilization.
Some noteworthy attractions that you should add to your list include Pompeii's Brothel, Forum Baths, Temple of Jupiter, Sanctuary of Apollo, House of the Faun, The Temple of Isis, and the Amphitheater. 
If you aren't going on a tour, book your tickets online to skip the queues when you arrive. You can also download a map from the original website to plan your day. 
Remember that Pompeii is one of five archaeological sites you can visit within the region. The other sites include Herculaneum, Opolntis, Boscoreale, and Stabiae. 
It Pairs Perfectly With A Visit To Herculaneum
Although lesser known, Herculaneum also suffered the same fate as Pompeii when Vesuvius erupted. Most travelers tend to believe that Herculaneum is just a smaller version of Pompeii, but that is definitely not the case.
Located around 8 miles from Pompeii, this archeological site is better preserved and less crowded. It is also much smaller, has better signage, and is easier to explore without a guided tour. 
To give you a comparison, Herculaneum receives around 300,000 visitors per year while Pompeii gets over 3 million—that is quite the difference. 
If you want to visit Herculaneum, hop on the train and get off at the Ercolano Scavi station. And if you do want to visit Mount Vesuvius, then this is the perfect jumping-off point as the Vesuvio Express bus leaves from outside the Ercolano train station.  
It Pairs Perfectly With A Visit To Mount Vesuvius 
Yes, Vesuvius is the only active volcano in Europe and is nicknamed the sleeping giant, but it is also a natural wonder that you should definitely visit. One of the main reasons to visit Mt. Vesuvius is to see the Crater.
But be prepared for a hike, as it is around a 20-minute ascent to the crater. As you climb, stop and enjoy the Bay of Naples, which is quite magnificent.

If you plan to go hiking, please remember to bring appropriate gear, including comfortable shoes and some layers. Weather on the mountain can change in a blink of an eye, so make sure you are prepared. 
If you are looking for something a little extra, stop at a local winery for lunch and a glass or two of wine. Vesuvius is known for its Lacryma Christi (Tears of Christ) wines that have been produced here for thousands of years.
Is Pompeii worth visiting just for the views and wine? We will let you be the judge of that.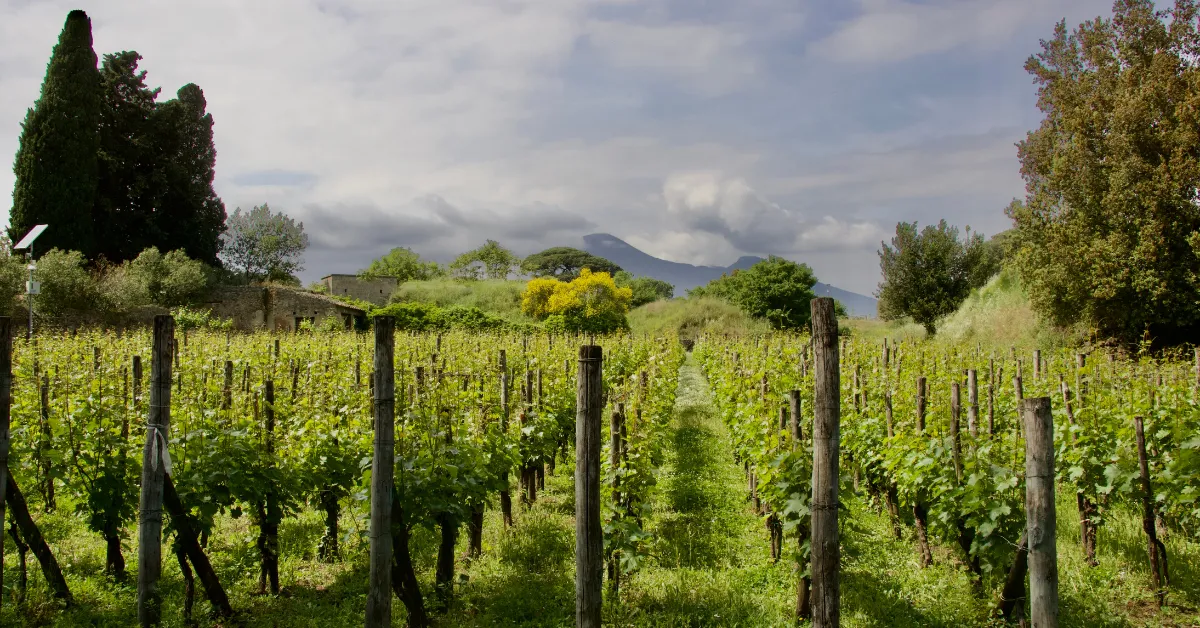 Reasons To Visit Pompeii: The Cons
Although the pros may seem to outweigh the cons, there are a couple of things to know when traveling to Pompeii, as these particular cons may heavily influence your Pompeii travel plans.  
Be Prepared For Some Disorganization
To go on a tour or not go on a tour is the question. If you are an independent traveler and are adamant about exploring Pompeii alone, here are a couple of things to know before going to Pompeii.
First of all, as mentioned before, it is massive. It also tends to lack proper signage and information, meaning that it can be hard to explore solo, especially if you don't know what you want to do or see.
Furthermore, artifacts and exhibitions are constantly moving or can be temporarily closed. 
Although the site does offer audio guides, they can be limited in function and information. They don't provide a directory of where you should start and what areas to see and tend to be a little repetitive in terms of historical knowledge. 
If you want to get an audio guide, bring cash with you and an ID or a credit card to leave behind as a deposit. 
Finally, if you do want to book a tour, avoid booking one onsite. Instead, opt for a guided tour with a reputable company. 
Crowds & Heat
What is Pompeii like? Well, Pompeii is Italy's second most popular tourist attraction, and in 2019 around 4 million people visited this archeological site.
The popularity of Pompeii is probably not going to change, so if you do decide to visit, be prepared for a lot of crowds and queues. 
If you want to beat the crowds, try visiting the site earlier than usual. Most tour groups arrive at around 11 am. 
If you decide not to go with a tour group and instead take the train from Naples, then catch an early train at the first stop in Naples, Napoli Porta Nolana, to ensure that you get a seat. The train ride is around 45 minutes from Naples and is usually filled to the brim with tourists—and no air conditioning. 
As a result, one of the things to know before going to Pompeii is to prepare yourself adequately. If you do come during the summer season, expect hot weather, lots of crowds, and scorching sun.
Make sure to bring the essentials with you, including plenty of water, a hat, sunscreen, sunglasses, snacks, and comfortable walking shoes. 
Amenities
There is only one restaurant inside the site, so if you plan to spend a couple of hours wandering around, bring plenty of snacks. There are food stands and places to eat outside the site, but keep in mind that you cannot re-enter once you've exited. 
One pro is that plenty of water fountains are scattered across the site, so bring a water bottle. 
Also, keep in mind that bags over a specific size cannot enter the site. Luggage storage is available at the Pompeii Scavi train station for an extra cost if you need to store your bags somewhere.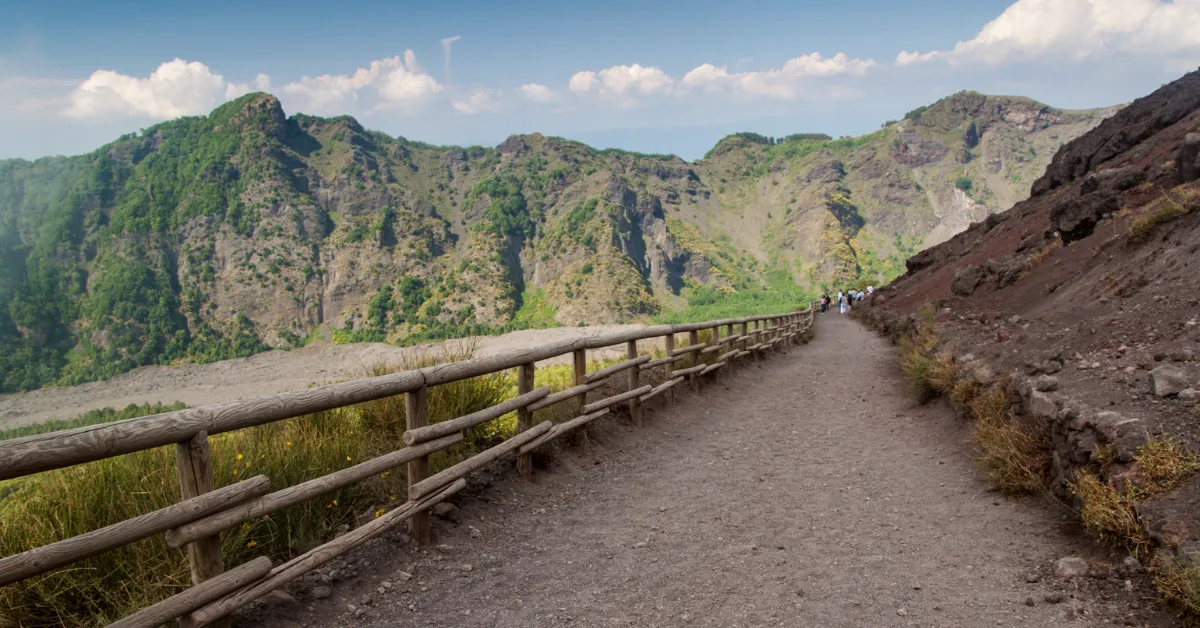 The Final Verdict: So Is Pompeii Worth Visiting?
At this point, you might start wondering if visiting Pompeii is worth it. Although we've listed many cons in this article, we still believe visiting this archeological site is a unique and unforgettable experience.
Things that will impact your visit are managing your expectations, learning more about the history of Pompeii, and, inevitably, time. 
Take the time to learn a little bit more about Pompeii. Watch a documentary on Youtube or read about it or download the site map from the website and start planning out the sites you'd like to see. 
Pompeii is a place where you can experience the ordinary life of an ancient civilization. That is one of the reasons to visit Pompeii so if you are expecting to learn more about the eruption, this is not the place for you. 
Then there is the issue of time. How much time do you have?
The answer to that question will guide your entire experience in and around Pompeii. If you are visiting the region, you will probably be staying in the neighboring city of Naples.
If you only have a couple of days to explore the area before moving on, we recommend booking a Pompeii tour. Limited time means a three or four-hour all-inclusive tour will allow you to see just enough before moving on to your next destination. 
Remember, Pompeii is massive, and you probably won't even have the time to see everything.
After a couple of hours of walking around, you'll also probably be exhausted. The last thing you'll want to do is shuffle onto another archeological site, like Heracumleum. 
If you plan on staying in Naples for a week, then break these up into smaller visits. If visiting Pompeii is high on your list, go there first.
Spend the day exploring the site. Then on day two or three, visit Mt. Vesuvius and Heracumleum, and make sure to drink plenty of Tears of Christ wine!  
So is Pompeii worth visiting? Absolutely.
Visiting Italy soon? Read one of the following guides:
[ad_2]