Travel
11 Tips For Traveling To Peru On A Limited Budget | 2023
[ad_1]
Peru is a bucket-list destination for many people, but one thing that often puts them off achieving their dream is the cost. Peru tours and similar experiences are popular with people looking for a luxury experience, but it's also possible to travel in Peru on a budget.
To help you on your way, here are some budget travel tips for Peru.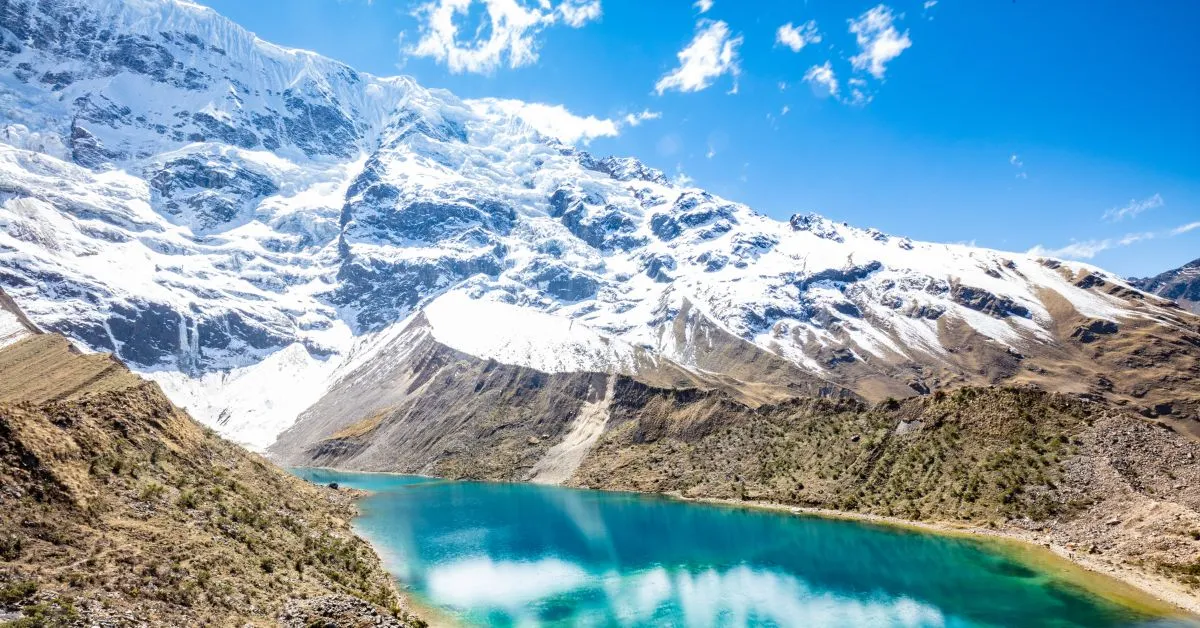 1. Eating For Cheap
You'll find it more expensive to eat in touristy restaurants, particularly those in hotspots such as Cusco, Arequipa, and Lima. Look for spots where the locals go and you'll be surprised how well you can eat on a budget. 
If you're traveling on a shoestring, make the most of lunch in Peru. That's when big meals are available at low prices. 
2. Understanding The Peruvian Nuevo Sol
Before you head to Peru, get to grips with the value of the currency, the Peruvian Nuevo Sol. If you don't know this vital information, you'll have a hard time keeping track of how much you're spending. 
It's equally important that you stop comparing Peruvian prices with those back home. There are bound to be bargains waiting for you in Peru, but excessive spending sprees based on a "that's so cheap" mentality will quickly add up. 
3. Set Prices In Advance
Try to agree on a price before you accept any service, if at all possible. If you don't take this approach, you could find yourself with a hefty bill to pay. Be particularly wary of Peruvian taxis. 
There tend to be no meters in the cabs, so it's down to you to negotiate a price that suits you. If you think the fare is too high, look for another taxi. 
4. Keep A Close Eye Out For Scams
It doesn't really matter where you are in the world, trickery and scams are the scourge of your budget. It'll be smart to learn about the different scams in Peru and how best to avoid them. 
5. Know How Much To Tip
Tipping is not big in Peru, so don't stress about it. It is expected in a small number of situations, such as a midrange or upscale restaurant, but on the whole, it's not necessary. Most importantly, don't feel the need to hand over your loose change to taxi drivers as it's not expected. The likelihood is that they're overcharging you anyway. 
6. Cook Your Own Food
Hostels are a good place to stay if you're a budget traveler. If you're not shy about cooking, look for hostels with communal kitchens. Stock up on some basic supplies in a local supermarket or market and cook yourself up a feast.
If you're staying with like-minded people, consider splitting the cost and cooking together. You'll be amazed how much you'll save on your eating expenses.  
7. Keep The Alcohol To A Minimum
While it might be tempting to spend your nights in discos and bars, is that really how you want to enjoy your vacation? Not only that, but you might also leave with a worryingly light wallet after a night in the town.
If you really must go out drinking, avoid super-trendy hotspots, expensive bars, and tourist traps. The cheapest option in Peru is beer. 
8. Learn The Art Of Haggling   
Haggling is expected in Peru, so don't be afraid to try your hand and settle on a price acceptable to you and the shopkeeper. 
It might also be worth haggling for hostel or hotel rooms. You'll likely receive a no, but where's the harm in trying?
9. Always Check Your Change
This tip applies wherever you are in the world, but particularly in Peru, where short-changing is common. Be especially aware if you're out drinking in clubs and bars. It's not uncommon for bar staff to try to pocket your change in the hope that you're too drunk to remember the price of your drinks. 
10. Travel Off-Season
If you want a low-cost trip, the best time to visit Peru is during the fringe months of April and May. It's also pretty cheap during September and October. 
11. Choose Low-Budget-Friendlier Alternative Attractions
Almost everyone who visits Peru wants to experience the Inca Trail and Machu Picchu, which is reason enough to give them a wide berth. There are plenty more cost-effective and no less impressive alternatives. For example, rather than booking the Inca Trail, hike the Lares Trek or the Salkantay Trek. Both lead to Machu Picchu but are off the beaten tourist tracks. In addition, they offer authentic, impressive experiences and adventures, breathtaking views, and spectacular landscapes. 
An alternative to the famous Inca citadel of Machu Picchu is its "sister city" Choquequirao. There are no buses that will take you there. Instead, it's a 2 or 5 day hiking adventure that is a truly amazing and spectacular experience.
[ad_2]
Source link